Online Quran Teacher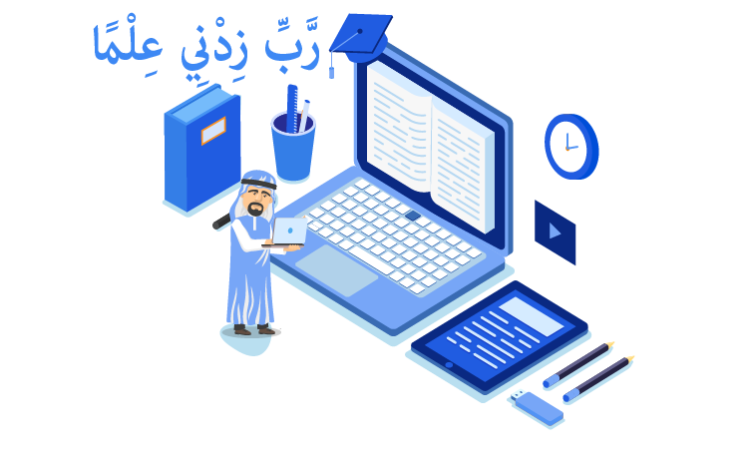 Mishkah Academy hand-picks only the best Quran, Arabic and Islamic Tutors from the Best Prestigious Islamic Universities, that's why Our Staff consists of Highly Qualified, Well-trained Tutors who have vast experience in teaching.
Online Quran Tutor
Our Quran teachers are trained well enough to teach all ages and levels of students helping the non-native speakers to read and memorize the Quran in a correct way with Tajweed rules, so they're giving their full support in helping the students in a simple and easy way without pushing them.
Online Arabic Tutor
Our Arabic teachers are giving the Arabic language in a simple and entertaining way to the non-native speakers, they're teaching all levels, subjects, and different kinds of curriculum according to the needs of every and improving skills in reading, writing, listening, and speaking as well.
Online Islamic Tutor
Our Islamic Studies teachers are teaching according to Quran and Sunna helping the students to have a great knowledge of Islam on all sides, Islamic history, Quran Tafseer, Serah, Aqeeda, Fiqh, etc. to understand the great morals and manners of Islam.
Tutors' 

Qualifications
Special Training
Tutors receive special training so that they can deliver their lectures effectively and interact well with students as We provide them with a creative work team and opportunities to learn new innovative teaching strategies and pedagogical tools to support student outcomes.
Proper training is provided to Tutors regarding e-learning tools so that we can combine a well-developed curriculum with highly effective educational tools that improve the Tutor's productivity and efficiency, and also increase student engagement and learning opportunities. The Tutors develop the syllabus using advanced pedagogical tools to adapt the curriculum to the needs and abilities of the students so that the Course has a good impact on the students.
We always focus on upgrading our Tutors from time to time so that they can bring innovations to the lectures. Our Tutors work according to the best practices, new teaching methods, multimedia games, quizzes, assignments, and presentations so that the students can communicate effectively during the lecture.
All our Tutors have certificates in Quran recitation, Arabic language memorization, and Islamic Studies. Tutors are the role models for students to help them learn. Therefore, we prefer to select Tutors who are certified, qualified, and experienced in teaching online.
Learning never stops, it is a lifelong journey. Not only are our Tutors always on the lookout for new things, but they also have diplomas in Quran, Tajweed, Ijazah, Islamic Studies, Arabic, Tafsir, Fiqh, Aqidah, Sirah and Hadith help to improve the quality of learning of their students.