Mishkah Academy International Arabic Scholarship Program, Arabic Scholarship Program for Non-Native Students, Mishkah Academy is one of the International Leading Institutes that believes in providing scholarship opportunities for deserving students all over the world at reasonable fees from the comfort of their homes. This Full Scholarship is available to international Arab and Non-Arab Students who want to study Arabic Online, in recognition of their achievement and as an incentive for all those studying Arabic to excel.
The DCAFL
(Diploma Certificate in Arabic as a Foreign Language)
by Mishkah Academy
What are you waiting for! Start Your Arabic Journey Now by joining any of and join Southlands of Students who love learning Arabic from the comfort of their home with 100% Satisfaction at Mishkah Academy!
Mishkah Academy is very amazing; I really had a great time learning with them. Quran Memorization Ijazah Course is awesome, the way the Course s are structured are remarkable.
My seven year old daughter is taking the online Tajweed Course for children. The way the Tutors interact with the students is great, and I love how they keep me updated with my daughter's progress through weekly reports.
Mishkah Academy is one of the best online islamic school and most professional academies so far. I have learned so much from the Tutor and improved my Arabic grammar so much through the Standard Arabic Course.
I am grateful to Mishkah Academy for providing such a beautiful platform for learning the Quran. Their Quranic Arabic Course is very informative, and the Tutors are really nice, and they are always trying their best for the students.
I am impressed by the dedication of Tutors to children's learning. I have enrolled my daughter in the online Tajweed Course and am very pleased with the curriculum, how beautifully they have integrated Noorani Qaida into the Course. Keep up the good work.
A great place to learn Islamic studies. They have covered all the important points in this Course regarding Aqidah, Fiqh, everything is explained really well and the Tutors' behavior is really supportive.
The Tutors are really dedicated and friendly to the students. I had the best experience with Mishkah Academy. Everything from the Course outline to the behavior of the Tutors, the class schedule, and the assessments were the best.
The Tutors of Mishkah Academy are very helpful and the way they teach makes learning easy. I took the Learn 10 Qiraat Course and I must say that the Tutors made this Course easy and convenient for me. I will always be thankful for that.
Excellent experience with Mishkah Academy for the whole family, in sha Allah I will take more Courses in the future. Very helpful and cooperative staff.
My friend brought this platform to my attention, for which I will always be grateful. Their online Tajweed Course for kids is a great Course for all mothers who want their kids to learn Tajweed to the degree that I learned a lot from my kids after enrolling them in this Course.
I was confused about the Tutors and the syllabus, but on the first day of my Course , I found the Tutor very supportive and helpful. My Tutor taught me everything very well about Tajweed, and now I am planning to enroll for an Islamic Studies Course.
Choosing Mishkah Academy for Quran memorization was the best decision I have made so far. Their quizzes and the testing system help me memorize the Quran really well.
Mishkah Academy is the best choice for those who can't manage to go out. Alhamdulillah, now I have easily completed my Course from home and within a short time, I have made a lot of improvements.
Amazing experience with Mishkah Academy. I have taken two Course s with them and both times I got a great response from the Tutors and learned a lot from them.
The staff is really great and helpful. I have completed my Quran Tajweed Course at Mishkah Academy, and I must say I have learned new things and made many improvements in my recitation.
I have always been interested in Islamic history and have taken many online Courses on the subject, but the Mishkah Academy Course is perfect. You learn new things and are amazed at the way the lecturers teach.
My trip with Mishkah Academy went very well. The Tajweed Course helped me learn many new things and improve my Qiraat. The Tutors are very helpful and friendly. I would recommend this Course to anyone who wants to improve their Quranic Qiraat, this Course will help you do that.
The Quran Tafseer Course is my favorite. I would also recommend this Course to my family members and friends because after taking this Course I realized how much we are missing.
Great experience learning with Mishkah Academy, I learned many new things from the Islamic Studies Course . The Tutor was very helpful. I missed a class due to personal reasons, but my Tutor made up the class on another day without embarrassing me.
I got a job in Dubai, and it was quite difficult for me here because of the language problems, as most of the people there speak Arabic. My friend suggested that I should learn the Arabic language, as it opens new opportunities for me. The Arabic Conversation Course proved to be very helpful for me.
Mash Allah, Mishkah Academy is an amazing platform to learn Quran Tajweed. The Tutors are very responsible and cooperative, this platform is a blessing.
Alhamdulillah, I really enjoyed my Quran Recitation Ijazah Course, the Tutors are professional, and their teaching methods are fantastic, with the constant support of the Tutor I am able to recite the Quran confidently in front of people.
Absolutely amazing great tajweed with Mishkah. My child has finished the qayda in a matter of months & is already on the Quran. They also teach Islamic lessons as well.
Best Platform for learning Quran and Arabic for kids. The way of teaching is the best and kids feel comfortable with them thank you Mishkah for teaching my kids Quran and Arabic
Great experience with this online program. I am so glad having found this, and would recommend to every parents looking to provide Quran and Arabic lessons.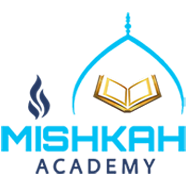 Mishkah Academy has become one of the leading online Islamic schools in the World due to its good reputation for many years in teaching Quran, Arabic & Islamic Studies.
Our mission is to enrich the lives of Muslims by offering an affordable methods to learn conveniently at home by developing effective methods to help students learn with interactive online options that make learning accessible.
We offer different ways that can be adapted to the amount of time you have available, your area of interest, and the type of teacher you prefer. We offer a wide range of Courses that can fit into even the busiest schedules that are the best fit for your learning needs and interests.