Online Quran Memorization Classes
Do you want to become a Hafiz but have no clue where to start? Do you want your child to learn the Quran by heart but can't decide which institute to choose? If these are your concerns, Mishkah Academy is all you want.
This Quran Memorization Online Course has been specifically designed for male and female students (kids and adults) who desire to memorize the whole Quran or part of it to attain the Perfection Level in Memorizing Quran through 1-on-1 Online Hifz Classes with the help of Certified Quran Tutors graduate of Prestigious Islamic Universities.
Whether you are longing to become a Hafiz, want to memorize Quran online, learn Quran Recitation Online, or even Tajweed Course Online, Mishkah Academy is the right place for you! Our Online Quran Hifz Program is the first step to achieve your goals towards Quran Memorization.
Prophet Muhammad PBUH says:
"The best of you are those who learn the Qur'an and teach it to others."
Get the opportunity of learning Quran, Arabic & Islamic Studies with the most proficient Quran Teachers. Start your journey today towards learning and seize the chance to get 2 FREE Trial Classes!
Hifz Academy | E Quran Institute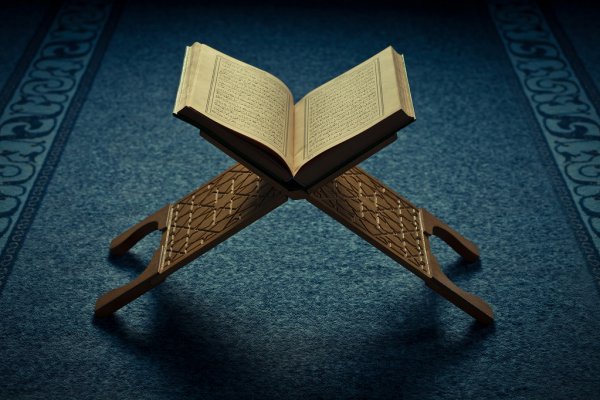 Quran Hifz Course Description
Our Hifz Quran Online Courses intend to help all the students for both (adults & children) to memorize the whole or a part of the Holy Quran in a short time with high accuracy and precision with Instructors from the Best Islamic Universities in the World.
Our team of expert Quran Tutors will help and guide you to learn to Memorize Quran with Tajweed in the easiest way, for kids and adults both men and women. These Online Quran Classes are well organized to help you finish memorizing Quran, it's considered as Quran Hifz School.
This Online Hifz Course is made to attain the Itqan level in Hifz Quran online through one-on-one Classes and The students can learn advanced topics in Qiraaat with the objective to get perfection in Quran Memorization or (Itqan).
Best Quran Memorization Hifz School
Modern Technology has made memorizing Quran online with Our Quran Hifz Academy one of the best effective ways where students can memorize the entire Quran or part thereof fast and easily in a brief time from the comfort of their homes.
In Mishkah Academy, we try our utmost to hire the best highly qualified online Quran teachers who can offer you great classes to memorize Quran online. All our male and female Tutors have been carefully chosen before handing them the responsibility to teach Quran learners.
On average, our students accomplish Quran memorization within 2 _ 5 years, which mainly depends on their determination and the number of classes they take per week. Although Quran Hifz takes effort and sincere commitment, the Quran Hafiz will be generously rewarded by Allah in this life and in the hereafter.
It needs just a few clicks now to start such a rewarding journey from the comfort of your own home by enrolling in our special Hifz Quran Course for Kids and Adults!
Book Your Free Trial Class Now
Why Join Quran Hifz Academy!
It is the honor of every Muslim to memorize the Quran. Whoever memorizes the Qur'an, God will open for him the doors of success for every good and bring him out from the darkness of ignorance to the light of the straight path.
Memorizing the Quran is not only spiritually beneficial but also increases a person's mental capacity, as modern scientific research has shown that memorizing the Noble Quran improves memory and mental health.
We have designed the structure of this Hifdh Program simple and innovative to make memorizing Quran easy for anyone ambitious to memorize the words of Allah SWT. We also conduct tests and exams to notify the progress of kids to respective parents.
Best Online Quran Hifz Program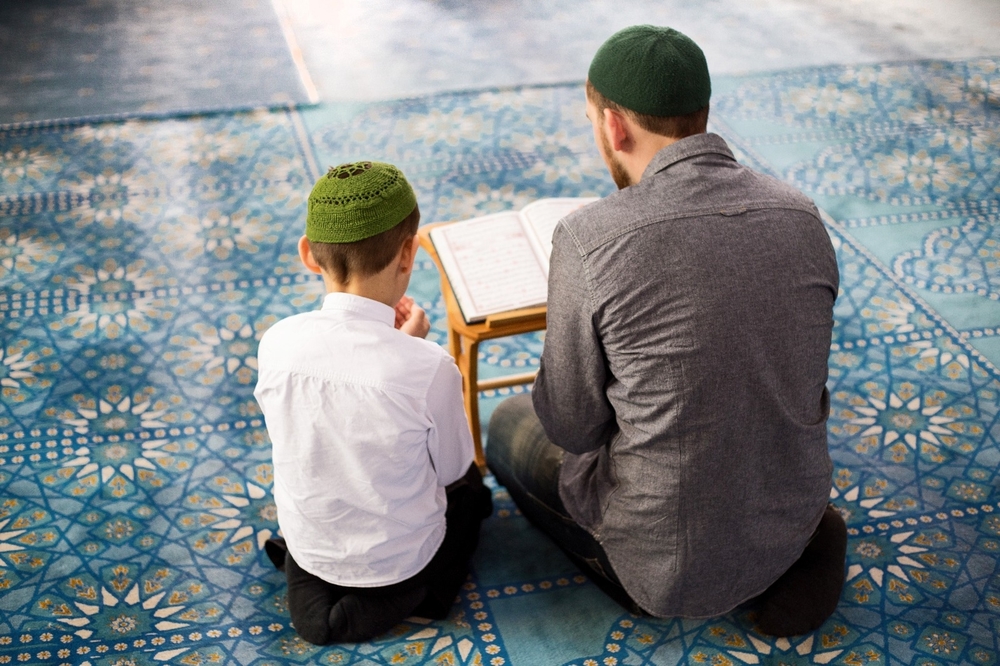 How To Hifz Quran Online Easily At Home
If you want to gift something special to your children, give them the teaching of the Book of Allah SWT. Indeed, no gift can be worth as much as enrolling your kid in an Online Hifz Program.
We also offer Online Hifz Program, which is specially designed for Kids. Mishkah Academy provides a fun and exciting environment to Learn Quran For Kids. At the end of this course, students will memorize the Quran accurately and precisely with proper Tajweed Rules.
Thus, Mishkah Academy gives great emphasis on learning the Quran and provides a unique variety of Online Quran Classes for Kids and Adults that are specially designed to suit all ages and levels.
Online Quran Hifdh Program Techniques
In our Quran for Adults course, we recommend that you make as much time as possible to learning the Quran. Learning Quran with scholars from Al Azhar will help facilitate the easy and accuracy of your memorization and learn the tajweed rules.
The learner should be able to read the Quran before joining this course. If not, our Quran Tutors will begin with reading Quran lessons .
Quran Hafiz Course Outcomes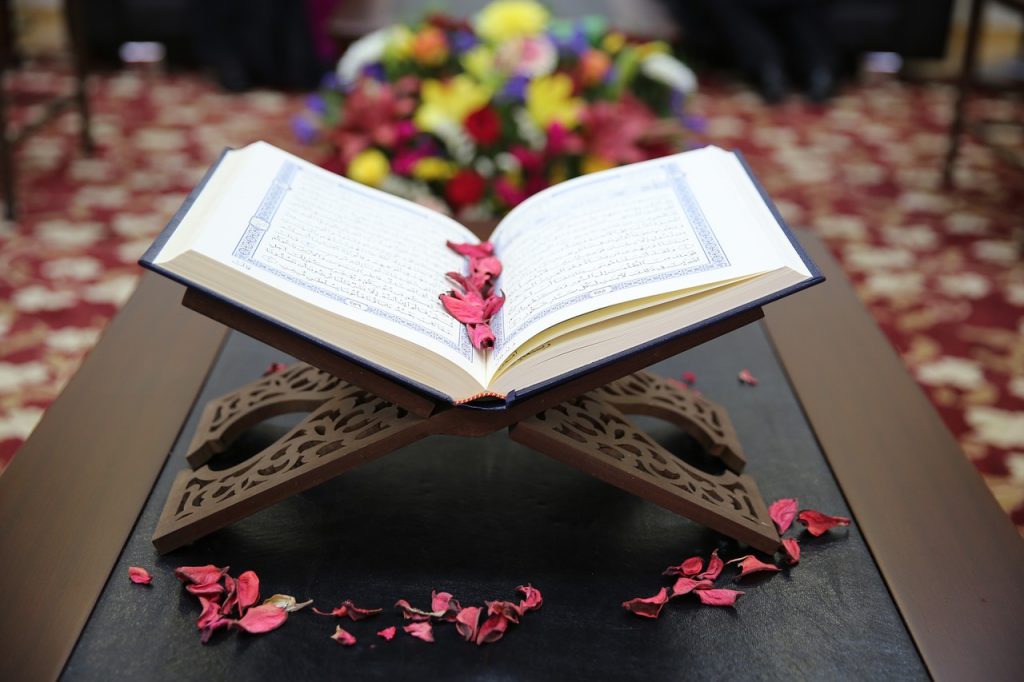 Hifz Course Online | Quran Hafiz Course
Memorizing the Holy Quran or part of it with Tajweed.
 Understanding the meanings of the verses and surah (Tafseer).
 Causes of the revelation of the Quran.
 Adopting the most effective ways of Quran Memorization.
 Memorizing Quran with effective memorization techniques.
Helping Students to reach the Level of Perfection in Quran Memorization.
Preparing Students to get Ijazah in Quran memorization.
How To Memorize Quran Online
In the first part of

Quran Memorization Program

, the student recites the previous lesson (Sabaqi) than the old memorization (Manzil) in front of the Tutor so that the Tutor can spot any mistakes and correct them at the same time.
In the second part, the Tutor recites the new lesson (Sabqi) with Tajweed for the students to hear and practice proper pronunciation.
 In the third part, students practice the new lesson and recite it along with an old lesson to keep the flow going.
 Finally, Our Qualified Quran Tutor explains the meanings of every new lesson, interpretation of the verse, relevant stories and occasions, teachings, orders, prohibitions, and learned lessons thereof.
Quran Memorization Program
* The Highest ranks of Jannah for Hafiz Quran.

* Hifz Quran is the Safety of the heart from destruction.

* Hafiz Quran will be in the company of the Noble Angels.

* Double reward for those who try hard to memorize the Qur'an.

* Every letter is rewarded 10 times.

* Highest honor for the Hafiz parents.

* Safety from the hell fire.

* Safety from the trial of the Dajjal.

* Intercession on the day of judgment and more.
What makes Our Quran Memorization School Special
You may find many E Quran Institutes; however, certain features make Mishkah Academy's Hifz Program unique and different from any other Quran Hifz Academy.
The following factors are what make our Quran Hifz School the best Memorizing Quran Online Course:
Accepting Children Of Early Ages
Study and experience show that people who started learning at an early age seemed to learn it in a much easier and more effective way than elder learners.
Best Quran Hifz School
Course Instructors
They are well-qualified, with a degree from well-known Islamic universities. Our native Arab tutors are well-versed in English and conduct the courses with extreme professionalism. They pass a few finely designed tests. Thus, they get the teaching position after going through many evaluation rounds.
Memorize Quran Online Teacher
Fun & Engaging Environment
We, at Mishkah Academy, believe this tactic plays a vital role throughout the entire process of learning the Quran for children and is of great importance because it makes them want to take their Quran learning further.
Customized Study Plans
One of the main factors that distinguish us is that we do our best to make studying online way easier for you and all your family by giving you the ability to create your own schedule and adjust your available hours any time of the day to what suits you best to keep the individual needs of students in mind.
Course Prerequisite
To join this course, the student must be able to read Arabic or Join Noorani Qaida Course to be able to read the Quran in Arabic, as he first step in Memorizing Quran is to learn how to read Quran properly In Arabic .
Course Structure
Class Type: One-On-One or Group

Levels: Beginner, Intermediate, Advanced

Requirements: Non.

Age: 4 – 70
Quran Memorization Chart | Planner
The amount of Quran Memorization or Recitation depends on the student's preference and goal:
Quran Hifz Schedule
| | | |
| --- | --- | --- |
| Plan | Pages | Verses |
| 5 years | 1 page (5 days) | 3 – 5 V |
| 4 years | 1 page (4 days) | 4 – 6 V |
| 3 years | 1 page (3 days) | 5 – 7 V |
| 2 years | 1 page (2 days) | 5 – 10 V |
| 1 year | 2 pages (1 day) | 10 – 20 |
| 30 Days | 20 pages (1 day) | 1 Juz |
Hifz Quran Benefits