Learn Quran Recitation Online
Are you struggling while reading Quran with tajweed?
Wish to learn to read Quran Online?
Want to recite Quran beautifully?
Our Online Quran Recitation Course will help students of all ages and levels reach their goal of reciting the Quran proficiently with Tajweed in a very short time. At the end of this course, students will be able to read and recite Quran beautifully.
Whatever your age or level is, it's never too late to learn how to read Quran with Tajweed from the comfort of your home with the help of Expert Quran and Tajweed Tutors who have great experience in teaching the Quran and Tajweed online to guide you in this blessed journey of reciting Quran.
Prophet Muhammad PBUH said:
"The one who is proficient in the recitation of the Qur'an will be with the honorable and obedient scribes (angels) and he who recites the Quran and finds it difficult to recite, doing his best to recite it in the best way possible, will have two rewards." [Al-Bukhari and Muslim]
Have you ever listened to a melodious recitation and been excited to recite Quran beautifully the same? Are you continuously striving to beautify your Quran recitation? Do you know why you should? And do you know how to go about it? So, if you're yearning to recite Quran in the best way possible, you have landed on the right place; Mishkah Academy.
The Holy Quran is the cornerstone of every Muslim's life and faith in this world. So, it is the most important book a Muslim ever reads in his life. But before learning different tips about how to recite Quran beautifully, let's first shed light on the importance of reciting the Quran the proper way.
Learn How To Read Quran Online With Tajweed
The responsibilities of modern life make it difficult for many Muslims to devote as much time as they would like to learn Quran. This is why we offer many different ways to learn Quran Recitation in our online Quran Recitation course that can be adapted to the amount of time you have, your area of interest, and the type of tutor you prefer. That is why our interactive, fun, and effective classes are so popular in more than 50 countries around the world.
At Mishkah Academy, Our mission is to enrich the lives of Muslims by offering an affordable and accessible method for children and adults to learn Quran Recitation online conveniently at home.
Our highly trained and experienced teachers will guide you or your children through personalized sessions that bring the joy of devotion to the Qur'an into your home through mastering Quran Recitation online with the click of your mouse.
Who Can Join Online Quran Recitation Course!
Online Quran Reading Course for Beginners suitable for any student who wants to improve his/her Quran Recitation with no restrictions. If you are a very beginner at Quran Recitation, do not worry, we will give you introductory Quran Reading Classes through our Curriculum that has been designed by expert Scholars in Tajweed.
Our Expert Quran Tutors will offer you step-by-step guidance, enabling you to learn Quran Recitation with Tajweed Online. In these introductory classes, you will learn Noorani Qaida, Basics of Quran Recitation and Tajweed rules.
Quran reading lessons have been also designed for advanced-level students who already have knowledge of Arabic reading or have completed Noorani Qaida course, but are interested in improving their Quranic Recitation to the perfection Level in Tajweed. It is an advanced Course for kids and adults to learn proper Quran Recitation with Tajweed.
Read Also: 15 Benefits Of Reading & Reciting Quran
Why Important To Learn Quran Recitation With Tajweed!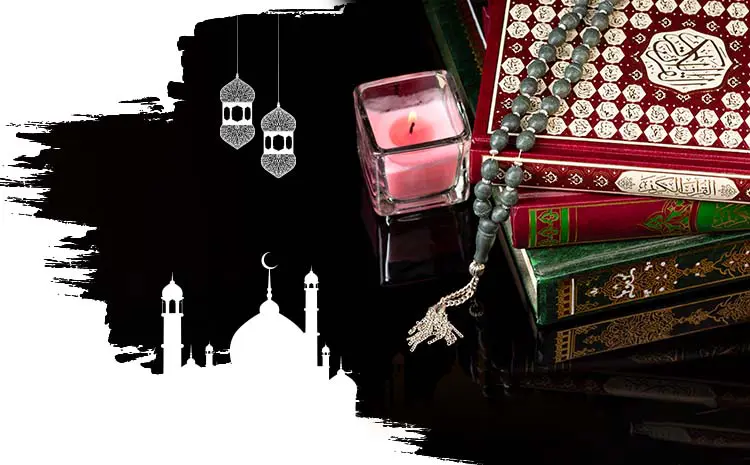 First, "Tajweed" means "being proficient" or performing something excellently. It is the set of rules guiding you to recite the Quran properly through a set of different Quran tajweed lessons.
Although the theoretical rules of Tajweed can be studied independently, their correct application and correct pronunciation of the Qur'anic letters can only be achieved through explaining, listening and reciting of a qualified Quran teacher who can correct your mistakes and help you master Quran recitation with Tajweed.
The importance of reading and reciting the Quran lies in the fact that the prayer (s) is incomplete in reward without reciting Quran with the correct rules of Tajweed, and the reward for reading a letter from the Quran is up to 10 rewards. Therefore, it is important to recite Quran with tajweed rules.
Thankfully, Online Quran Recitation course is now a few clicks away! Mishkah Academy, therefore, offers you expert Quran Teachers help you apply Tajweed rules perfectly like Shiekh whom you're fascinated to get the highest reward and ranks in this worldly life as well as Hereafter.
Quran Recitation Course Online
Prophet Muhammad PBUH said:
"Whoever recites a letter from the Book of Allah, he will be credited with a good deed, and a good deed gets a ten-fold reward. I do not say that Alif-Lam-Mim is one letter, but Alif is a letter, Lam is a letter and Mim is a letter." [At- Tirmidhi].
Our Quran Recitation Classes have been designed to help students recite Quran proficiently as well as understanding Tajweed Rules from the very beginner level to the very advanced level as it was revealed to the Prophet (PBUH) in a short period by the help of Certified Quran Tutors. You can easily achieve this by attending this course and learning it sincerely with the intention of pleasing Allah Almighty.
Levels Of Quran Reading Classes
First Level
At the first level, our teachers help students learn and review all Tajweed rules through various exercises and quizzes to keep students interested in learning.
Second Level
The second stage is about understanding these rules and applying them while reciting the Quran as often as possible, which helps to improve the students' recitation.
Course Features
Course Instructors
They are well-qualified, with a degree from well-known Islamic universities. They have honed their craft through years of experience in the field. They pass a few finely designed tests. Thus, they get the teaching position after going through many evaluation rounds.
Customized Study Plans
One of the main factors that distinguish us is that we do our best to make studying online way easier for you and all your family by giving you the ability to create your own schedule and adjust your available hours any time of the day to what suits you best to keep the individual needs of students in mind.
Course Prerequisite
This Course includes reviewing and practicing the rules of Tajweed while reciting the Quran, so a student must have knowledge of the basics of Arabic Reading. This will help the students in their online Quran recitation course.
Course Structure
Class Type: One-On-One

Levels: Beginner both Kids & Adults

Requirements: None

Age: 6 – 70
Read Quran With Tajweed Online
Since the Quran was revealed in Arabic, it is really important to read the Quran with Tajweed online from a teacher who specializes in the Quran and Arabic, so we only hire highly qualified and well-trained male and female dedicated online Quran and Tajweed Teachers with Ijaza (the license indicates that the person is authorized by A higher authority to teach the Holy Quran with Tajweed) from certified sheikhs and scholars to teach the recitation of the Quran with Tajweed.
We provide Quran reading lessons with Tajweed for children and adults. It is an introductory course on the rules of Tajweed and its applications in reading the Quran via online Zoom or Skype classes. The aim of this series of courses is to elevate the student to a level that enables him to master the recitation of the Quran to the fullest by professionals who have extensive experience in teaching the Quran and Tajweed.
Online Quran Reading With Tajweed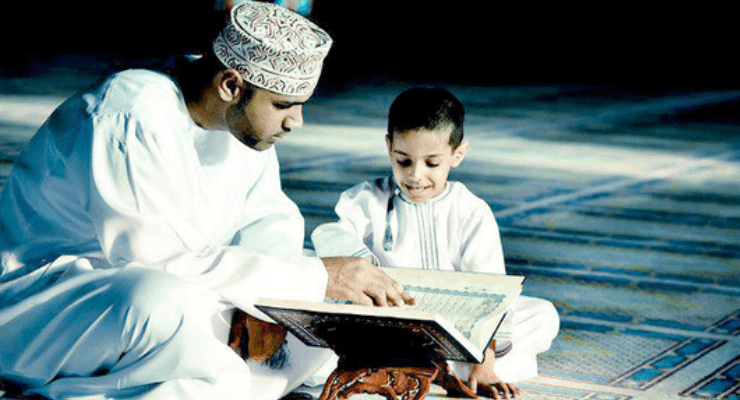 Easy Quran Reading
The Holy Quran is the Book of Allah Almighty, and it is obligatory for every Muslim to read the Quran and read it according to the Tajweed and Tarteel taught to us by Prophet Muhammad (Peace Be Upon Him). The Tajweed scholars say that Reading Qur'an With Tajweed is the duty of all readers who read the Qur'an because the Qur'an was sent down to our Prophet Muhammad (Peace Be Upon Him) in this way, and it is our duty to read it in the same way.
Nowadays, people do not really follow the Tajweed Rules and make a lot of mistakes. If you read the Quran without following its rules, you make yourself liable to punishment, as it is considered a sin, for minor mistakes in the pronunciation of a word may change the whole meaning of the word or even the whole verse.
Reading Al Quran
The first step for Tajweed is learning how to read Quran properly in Arabic first. One of the best methods that is used and that the Quran teachers apply in their classes is Noorani Qaida Course.
Whatever your age or level, it's never too late to learn to read Quran with Tajweed.
The Messenger of Allah (PBUH) says:
"Read the Qur'an, as it will come as an intercessor for its companions on the Day of Resurrection."
If you would like to have the opportunity to learn Quran, Arabic or Islamic Studies with the best and the most proficient online Quran teachers, start your journey today towards learning and seize the chance to get TWO FREE Trial classes!
You May Like To Read
15 Benefits Of Quran Recitation
10 Benefits Of  Learning Quran Recitation Online
Recommended Courses
FAQs
There are many factors that affect the time it takes to read the Qur'an, such as: The level of the reciter in Arabic reading. So, how long does it take to read the Quran? You can read the whole Qur'an in 10 hours as long as you don't find it difficult to read it. However, if you have difficulty reading the Quran, it may take you 30_50 hours to finish it, unless you want to learn how to read Arabic first which takes 3-6 months.
Easy way to learn Quran recitation
One of the easiest ways to learn Quranic recitation is to start with the basics. Before diving into complex topics such as tajweed (rules of recitation), beginners should learn essential components such as the Arabic alphabet, the short vowels, and the long vowels. Moreover, one should get a reliable teacher who can guide them through the process of recitation. Remember that Quranic recitation is a skill that requires patience, consistency, and dedication.
Another effective approach to learning Quranic recitation is through repetition and memorization. Reading the Quran regularly and commit chunks of it to your memory is an effective way of mastering the recitation. Start with small surahs first, and gradually advance to longer ones as you get more proficient. One can also take advantage of technology, such as Quran apps, which have been developed to help people learn Quranic recitation at their pace. With these tools, you have access to a wealth of resources that will make your learning process much more comfortable.