Online Arabic Classes
The non-Arabic speakers find it difficult to travel and live in Arabic countries because of the language difference. Especially some Muslims and new convert Muslims find Arabic a unique and difficult language to learn because of its different dialects and poetic nature.
Since there are fewer resources available to learn Arabic in non-Arab countries, Mishkah Academy offers to learn Arabic online with Native Arab Teachers who have great experience in teaching Arabic to non-Arabs.
Conversational Arabic Lessons Online
Learn How To Read, Write & Speak Arabic Online
1- Arabic Conversation Lessons
This course is aimed at students who have a basic knowledge of the Arabic language to improve their conversational and speaking skills and fluency helping to gain complete knowledge of the Arabic language from the beginner level to fluency with the help of our Native Arab Tutors through a comprehensive range of language activities and exercises covering all the basics of Arabic, with the goal of guiding learners in learning Arabic in an effective and enjoyable way to develop their language skills. This Arabic Conversation Course will help students in communicating comfortably in Arabic and will quickly enhance their fundamental Arabic skills.
Arabic Conversation For Beginners Course
The course is well structured and focused on improving students' Arabic writing, speaking, and reading skills. Eglish-speaking Muslims are not familiar with the Arabic language, the course will not only improve their Arabic language skills but will also help them master the recitation and translation of the Holy Quran.
Learning an entirely unfamiliar language from the mother tongue or national language is a hard process. But we make it enjoyable and interactive for our students with the help of different activities, exercises, competitions, rewards, and multimedia.
Mishkah's Qualified Native Arab Teachers are available to teach Arabic to non-native speakers, as it is important to train qualified teachers who can teach the Arabic language to the target audience in the simplest and most effective ways.
2- Egyptian Colloquial Arabic
This course is for you if you want to learn and communicate in Arabic and have difficulty conversing in Egyptian Arabic. The course will teach you the communication skills of Egyptian Colloquial Arabic that you need to communicate in simple social interactions.
This Egyptian Arabic course is designed to fit into your schedule. This is the ideal opportunity to learn the language and consolidate the basics without having to adhere to rigid class times or being tied to a specific location.
Egyptian Arabic Conversation
The Egyptian Colloquial Arabic Course helps you speak Egyptian Arabic, the most widely spoken dialect in the Arab world. It provides students with the essential skills they need to speak Egyptian Arabic comfortably and successfully, combining a user-friendly approach with a detailed treatment of the language.
By the end of the course, students will be able to express themselves fluently and exchange points of view in Arabic.  They will be able to hold conversations on a range of topics related to Egyptian social life and recognize the cultural characteristics of Egyptian social life.
Conversational Egyptian Arabic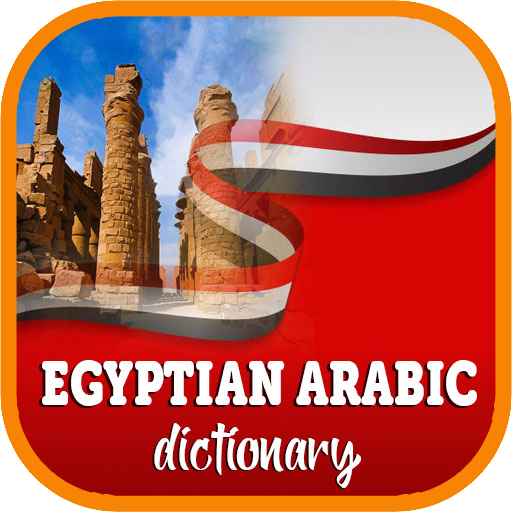 Why Learn Arabic With Native Speakers Online
The primary goal of this online Arabic conversation course is to skill the non-native speakers to speak Arabic fluently. We also provide flexibility to choose the most convenient time for you. We aim to plant a love for the Arabic language in the learner and continue learning and developing in it.
Our experienced teachers will teach you to use the Arabic language in daily communication and in different areas of life. The teacher chooses the best topics according to the level of the students, which increases the confidence of the students and also improves their Arabic communication.
Learn Arabic online with us and see how our teachers are delivering the lesson online to make you able to communicate in Arabic fluently.
Learning Arabic Conversation Outcomes
The Arabic language's significance.
(Modern Standard) Arabic.
Arabic grammar training
learning practical grammar.
mastery of Arabic Reading, Writing & Speaking.
Daily Life Scenarios.
Greeting people and participating in social activities.
Common vocabulary used in Daily Life Conversation.
Learning Arabic For Non Arabic Speakers
Features Of Conversational Arabic Classes Online
Course Instructors
They are well-qualified, with a degree from well-known Islamic universities. They have honed their craft through years of experience in the field. Our native Arab tutors are well-versed in English and conduct the courses with extreme professionalism. They have learned from different scholars and have a grounded knowledge of this domain. They pass a few finely designed tests. Thus, they get the teaching position after going through many evaluation rounds.
Customized Study Plans
One of the main factors that distinguish us is that we do our best to make studying online way easier for you and all your family by giving you the ability to create your own schedule and adjust your available hours any time of the day to what suits you best to keep the individual needs of students in mind.
Course Prerequisite
To take this course, Students must have a basic understanding of Arabic reading and writing so that participants gradually learn the basics of the language before progressing to the advanced level, which enables them to master Arabic at a level comparable to that of standard Arabic speakers.
Course Structure
Class Type: One-On-One

Levels: Beginner, Intermediate, Advanced

Requirements: None

Age: 4 – 70
Recommended Courses
How To Learn Basic Arabic Conversation Online
If you would like to have the opportunity to learn Quran, Arabic or Islamic Studies with the best and the most proficient online Quran teachers, Start your journey today towards learning and seize the chance to get TWO FREE Trial classe
FAQs
Arabic classes for adults
Learn and speak Arabic for adults with Native Arab Teachers from Al-Azhar University. Learn reading, writing, speaking, grammar and conversation of the Arabic language in this course. This Arabic language course covers the four parts of learning Arabic: reading, writing, speaking and understanding.
How to have a conversation in Arabic
Start With Easy Words. Start with words that are similar to those that you already know.
Write Down New Words.
Memorize Word Pairs.
Use Audio Recordings.
Practice Using Grammar.
Find Friends Who Speak Arabic.
How to learn conversational Arabic
It will take hard work, dedication, and time, but it's certainly achievable.
Decide which form of Arabic you want to learn. There are many types of Arabic.
Start with the basics.
Learn to use the Arabic dictionary.
Immerse yourself in study and practice.
Speak the language.
Never stop learning.
How to learn Arabic conversation
Read out loud If you're listening to a lesson and reading along, read out loud. Then re-read and speed up your tempo.
Prepare things to say ahead of time.
Use shadowing (repeat the dialogues as you hear them).
Review again and again.
DON'T BE AFRAID TO MAKE MISTAKES!
How to start conversation in Arabic
The best way to improve your conversation faster in the Arabic language is to soak yourself completely. It means reading an Arabic book or listening to podcasts in the Arabic language,  watching a movie in Arabic with English subtitles. Repeating the words & reading out loud are great ways to improve because these activities include more time in speaking.
Arabic Curriculum For Non Arabic Speakers
A course prepared to start your journey in learning Arabic based on the interactive "kalemon" curriculum to learn the Arabic language, and a set of virtual lessons, exercises and conversations to strengthen your linguistic skills.