How To Learn Read Quran Online
"The one who is proficient in Quran recitation will be with the honorable angels and he who recites the Quran and finds it difficult to recite, doing his best to recite it in the best way possible, will have two rewards," [Al-Bukhari and Muslim].
The first verse of the Quran to be revealed to the Prophet was verse no. 1 of Surah Al-A'laq which highlight the Importance of learning Arabic and inspires all of us to read and recite the Quran.
Learning how to read Quran in Arabic correctly without facing any difficulty is a lifelong dream for every Muslim. Every Muslim should learn how to read the Qur'an correctly so that he can recite the Qur'an in an accurate manner without changing the meaning of the sacred Book.
However, to master the rules of reading the Qur'an correctly requires many aspects to enrich it with knowledge; such as learning the Quranic Arabic language and learning the rules of Tajweed. It was not easy to obtain this knowledge without the guidance of a Certified Qur'an Teacher.
This was not easy before with the traditional method of learning the Qur'an, especially for Muslims living in non-Muslim countries. Nowadays, online Quran learning has made it easier for Quran learners to reach their goals and learn with expert online Quran teachers from Islamic countries.
Join thousands of Muslim Families who love learning Quran, Arabic and Islamic Studies from the comfort of their Homes.
Learn Quran, Arabic & Islamic Online
Learn To Read Quran Online
In order to be able to read the Quran correctly, you have to learn with a qualified Quran teacher to teach you and correct your mistakes. This was difficult in the traditional way because this type of qualified and skilled Qur'an teacher was not always available in non-Muslim countries.
On the other hand, teaching Quran online is very beneficial because it provides you with the best male and female online Quran teachers from Islamic countries who can read Quran perfectly and who can correct your mistakes and skillfully teach you how to read Quran properly.
How To Read The Quran With Tajweed
Glance through the 7 points given below to attain easy learning and reading of the Quran in Arabic:
1- Take the help of an Arabic Tutor or Online Academy
Learning Arabic requires Online  Quran and Arabic Teachers who are really helpful as they are always available whenever you find it convenient for you to attend class by enrolling in the Arabic Courses online. This will help you with learning efficiently and under the right guidance of the tutor.
When you have this kind of teacher who follows you, corrects you, and guides you to reach your goal, you will enjoy the full attention of the Quran teachers online and you will find a reliable source through which you can learn Quran correctly and excellently. Moreover, there is no need to drive long distances or move from one place to another in search of Quran or Arabic language teachers to learn from.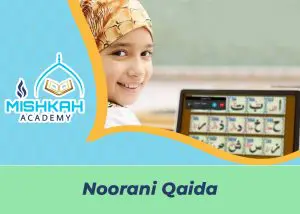 2-Be equipped with all the necessities
Reading the Quran may be challenging to non-Arabic speakers. So it's important for the new learners to be equipped with all the things that can make learning easy. Prepare a noiseless, calm, and composed environment. Keep a copy of the Quran with translation and transliteration online with you. Keep a notebook or planner close for writing notes, lessons, and difficulties. Listen to pre-recorded lectures or applications of the Quran.
3- Be knowledgeable about Quranic Arabic
Have a basic to complete knowledge of the Quranic Arabic. You can hire an Arabic tutor online to acquire the knowledge in depth.
Alphabets and phonetics
Harkat & long vowels
Intensifications
Prolongation
Rules of Waqf and others
4- Use a companion book and Journal
A companion book can help you to read and understand the Quran in Arabic easily. It gives you a stress-free and comfortable zone whenever you feel stuck. You can make the necessary notes and keep the record in the journal to ease your further study.
5- Listen to the audiobook or recordings
Work on the formula of Read-Listen-Recite to be fluent in reading the Quran in Arabic. Listen to your tutor, scholars, and Qaris attentively to understand the stress and importance of every letter.
6- Endure Patience and Perseverance
Do not stress over how far you have to go to read the Quran in Arabic online. Understand that there are 77,797 words in the Quran and around 62,927 are repeated, with 14,870 words being unique. So keep the focus on every word so that it becomes easy when it comes to repetitions.
7- Study in a group and ask a lot of questions
Studying in the group will help you in moving forward. It will also help in learning from the mistakes that others make. The collective motivation will never let you give up too. And do not feel shy to ask questions to your friends or Quran tutor. Always remember that this is a form of Ibadah.
We, at Mishkah Academy, aim to help you in excelling at the reading of the Quran in Arabic. Our expert tutors understand the value of reading the Quran in Arabic and the reward it brings to the reader.
"The best among you (Muslims) are those who learn the Qur'an and teach it."
You May Like To Read
10 Benefits Of Memorizing Quran
10 Benefits Of Learning Quran Online
Recommended Courses
Final Words
Mishkah Academy provides online Quran learning for children as well as Quran memorization lessons for adults with qualified Quran teachers who are constantly working to provide correct and original knowledge to those looking to learn to read the Quran.
If you would like to have the opportunity to learn Quran and Arabic with the best and the most proficient online Quran teachers, Start your journey today towards learning Quran & seize the chance to get TWO FREE Trial classes!
Contact us now and learn to read the Quran online from the comfort of your home!
FAQs
Easy way to learn to read Quran
Learning is a journey that never stops, and the importance of learning how to read Quran in Islam is great. When it comes to specifically learning to read the Qur'an, however, it is even more important. You may have a lot of questions in your mind about how to learn to read Quran. Mishkah Academy is the right place to learn to read the Quran.
How can I learn to read Quran
If you don't know what you should learn first and what kind of organized programs you should follow to learn how to read the Qur'an, then you should set a goal to learn. Then the ability to read the Quran fluently at the end of the day. So, you have the most practical advice on how to read and learn the Quran in addition to knowing which courses you should take to read the Quran fluently.
How to learn Arabic to read Quran
To be able to read the Quran in Arabic, you must learn how to read Arabic from the beginning. This means that you are supposed to read the letters, words and sentences that are the basis of Arabic reading. We use Noor Al-Bayan and Al-Qaida Al-Nouraniyah to help students in Arabic read accurately and fluently in just 20-30 hours, and children in just 40-50 hours.
Learn to read Quran for Adults
Learning to read the Qur'an yourself does not guarantee fluency as there is no one to help you correct your mistakes and improve your recitation. So when learning the Book of Allah it is highly recommended that you listen to it directly from another expert person and then read in front of him so that he corrects your mistakes.
Learn how to read Quran for Beginners
It totally depends on the person's skills, perseverance, level of knowledge and previous experience. In the case of continuity and self-discipline, beginners with no prior knowledge of Arabic can basically read after three to four months. In some cases, it can be less or more than this.
Learn how to read Quran in Arabic
As mentioned before, the benefits of learning the Qur'an with an expert teacher are numerous. When it comes to learning to read the Quran, a professional Quran teacher will show you how to learn to read the Quran in Arabic fluently.
How long does it take to learn to read Quran
Many Qur'an teaching experts believe that sixty days is enough time for beginners to learn to read the Qur'an. However, the difficulty and time required for a daily learning session may vary from person to person. It should also be noted that learning to read and memorize the Qur'an are two different things.
Learn to read Quran word by word
You can learn the Holy Quran word for word by learning the Quran online with a verified Quran teacher. This helps you get all the information you need to study all the teachings of the Qur'an and learn all its lessons.
How to learn to read Quran fluently
Online Quran courses can enhance our reading skills by learning the Holy Quran word for word from a native Arabic teacher. We can improve our reading skills by pronouncing each letter and word correctly in Arabic.
Best app to learn to read Quran
While others question the efficiency of online learning, it is one of the most prominent methods used today to learn the Qur'an. Islamic education was previously obtained through traditional religious organizations around the world, but today this method is not suitable for everyone for a variety of reasons.
Learn to read Quran free
Online study supports many methods, which makes it very easy for Muslims to learn different topics related to learning Arabic. Most importantly, you study the Qur'an and the Arabic language from your home.
How to read Quran if you don't know arabic
You may be wondering how you can read the Holy Qur'an when you do not know the Arabic language. It is now very easy to learn the Arabic language with native teachers by enrolling in online Arabic language courses. You can now learn the Arabic language easily from your home and save more time, effort and money.