Best Online Quran Academy
This article aims to provide a comprehensive guide to the Top Online Quran Academy. With the increasing demand for online Quran learning, we have compiled a list of the best academies that offer courses for Quranic recitation, memorization, and understanding. Whether you are a beginner or an advanced learner, these academies provide high-quality education to help you achieve your Quranic goals. Read on to discover the top 10 online Quran academies and choose the one that best suits your needs.
In today's technological era, learning Quran Online has become very popular. With the growing demand for online Quran classes, several online Quran schools have emerged. However, finding the best online Quran school can be challenging, especially in Non-Arabic speaking countries. The best online Quran schools have the best-qualified teachers, using modern technology to make learning easy and enjoyable, with a flexible schedule to accommodate different time zones.
Now, there are over 100 websites to learn Quran online. So, the question now is, which is the best online Quran school?
In answer to this question, we have prepared a list of the best 10 online Quran schools and the Pros & Cons of each one; to make your decision a lot easier.
If you are looking for an academy to help you memorize the Quran, it is important to look for one with a good reputation, experienced teachers, and a supportive environment. Some things you may want to consider when looking for an academy include:
Reputation: Look for an academy that has a good reputation in the community and has produced successful Quran memorizers in the past.
Qualified Teachers: Make sure that the academy has experienced teachers who are knowledgeable in Quran memorization techniques and can guide you through the process.
Curriculum: Check the academy's curriculum to ensure that it covers all the necessary aspects of Quran memorization, including recitation, memorization, and understanding of the Quranic verses.
Supportive Environment: Look for an academy that provides a supportive environment for its students, with access to additional resources such as study materials, mentorship, and support groups.
Location: Consider the location of the academy, as you may need to travel to attend classes.
Therefore, through the coming paragraphs, we will learn about the best online academies for teaching Quran, Arabic and Islamic Studies.
Learn Quran, Arabic & Islamic Online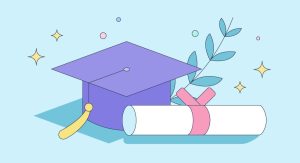 Best Website To Learn Quran Online
Mishkah Academy has become one of the best leading online Islamic schools thanks to its world-class reputation for many years in teaching Online Quran School, Arabic and Islamic Studies.
We offer Online Courses, set by Expert Islamic Scholars, suitable for all ages and levels with the help of Male/Female Certified Tutors graduate of Prestigious Islamic Universities.
Join thousands of Muslim Families who love learning Quran, Arabic and Islamic Studies from the comfort of their Homes with 100% Satisfaction.
Mishkah Academy connects students with a global community of Muslims. Students from all over the world can interact with each other, share their experiences and knowledge, and form a sense of unity. This is especially beneficial for Muslims who live in areas with a small Muslim population.
Mishkah Online Quran Academy is a blessing for Muslim students around the world. They offer flexibility and convenience, personalized learning, a comfortable and safe environment, cost-effectiveness, and a sense of community. These benefits make online Quran academies an excellent option for anyone who wants to learn the Quran while balancing other commitments.
To be a Quran, Arabic or Islamic Tutor is a great distinction, special honor, and recognition. It is the responsibility that was performed by angles and prophets. To convey the words of the Quran and its authority to the next generation, the Quran teacher must be a role model with profound knowledge of Prestigious Islamic Universities.
Online Quran Teachers
Our Quran teachers are trained well enough to teach all ages and levels of students helping the non-native speakers to read and memorize the Quran in a correct way with Tajweed rules, so they're giving their full support in helping the students in a simple and easy way without pushing them.
Online Arabic Teachers
Our Arabic teachers are giving the Arabic language in a simple and entertaining way to the non-native speakers, they're teaching all levels, subjects, and different kinds of curriculum according to the needs of every and improving skills in reading, writing, listening, and speaking as well.
Online Islamic Teachers
Our Islamic Studies teachers are teaching according to Quran and Sunna helping the students to have a great knowledge of Islam on all sides, Islamic history, Quran Tafseer, Serah, Aqeda, Fiqh, etc. to understand the great morals and manners of Islam.
Special Training For Teachers
Tutors receive special training so that they can deliver their lectures effectively and interact well with students as We provide them with a creative work team and opportunities to learn new innovative teaching strategies and pedagogical tools to support student outcomes.
Proper training is provided to Tutors regarding e-learning tools so that we can combine a well-developed curriculum with highly effective educational tools that improve the Tutor's productivity and efficiency, and also increase student engagement and learning opportunities. The Tutors develop the syllabus using advanced pedagogical tools to adapt the curriculum to the needs and abilities of the students so that the Course has a good impact on the students.
We always focus on upgrading our Tutors from time to time so that they can bring innovations to the lectures. Our Tutors work according to the best practices, new teaching methods, multimedia games, quizzes, assignments, and presentations so that the students can communicate effectively during the lecture.
All our Tutors have certificates in Quran recitation, Arabic language memorization, and Islamic Studies. Tutors are the role models for students to help them learn. Therefore, we prefer to select Tutors who are certified, qualified, and experienced in teaching online.
Learning never stops, it is a lifelong journey. Not only are our Tutors always on the lookout for new things, but they also have diplomas in Quran, Tajweed, Ijazah, Islamic Studies, Arabic, Tafsir, Fiqh, Aqidah, Sirah and Hadith help to improve the quality of learning of their students.
What Will You Learn
Online Classes are a modern way to learn the Quran, Arabic & Islamic Studies from the comfort of your home. There are thousands of Muslim Students who are learning the Quran, Arabic & Islamic Studies from our Certified Online Tutors via Zoom & Skype Classes Online. Parents can follow regularly what their children are learning and they can monitor their daily progress in front of them. We have a wide range of online courses for Kids and Adults.
3 Easy Steps To Start Your Classes
1- Book Free Trial Class
Book Free Trial Online Class at Mishkah Academy by filling in the form, so that students support could contact you and confirm the appointment you selected for the Free Trial Class.
2- Confirm the Appointment
Once you submit your free trial request, the assigned tutor from Mishkah Academy will contact you within 24 H via email, Phone Call, or WhatsApp to confirm the appointment and further details.
3- Download & Install Skype or Zoom App
Download the App to start taking the class at the scheduled appointment and be sure to be online on the app at the determined appointment.
If you would like to have the opportunity to learn Quran, Arabic or Islamic Studies with the best and the most proficient online Quran teachers, Start your journey today towards learning and seize the chance to get TWO FREE Trial classes!
You May Like To Read
10 Benefits Of Learning Quran Online
Online Quran Teaching Platforms
Firdaws is a leading Islamic Academy provides courses such as Arabic, Quran Tajweed, Ijazah program and Islamic Studies online. Our teachers are qualified and dedicated to helping students of all ages and levels.
Studying Quran or Learning Arabic is a huge task in itself. Especially if your mother tongue is not Arabic. And since we live in the Technology Era – By the grace of Allah – Firdaws Academy was founded to help you during this great journey and provide you with Quran, Arabic and Islamic Studies classes online.
Thanks to Allah, Firdaws Academy has become one of the pioneers of Online Quran classes in the world now. Today it provides many Islamic courses that make active use of technologies. Such as Zoom meeting and Skype to Learn Quran Online from the comfort of your home and to spread online Islamic learning among all people.
Quran Ayat is an online institute that provides Arabic and Quran lessons for you and your children through highly qualified and experienced teachers from Egypt who have studied Arabic and Quran in Al-Azhar University. They have many years of experience in Arabic and Quran teaching for non-Arabic speakers.
In Quran Ayat, we provide the most proper educational materials to help you practice what you learn around the clock, not only during the lessons. We focus on providing interactive lessons for you and all of your family. We follow your performance in the homework assigned to you and your children at each lesson.
Our tutors can communicate in Arabic and English fluently, making sure that communication and learning is effective. Moreover, all learning sessions can be scheduled according to the convenience of the students without any hassle.
Resala Academy teaches Arabic & Quran for non-Arabic speakers who want to effectively enhance their speaking skills and Quran reading all over the world, in an affordable, fast and effective way.
We offer our students high-quality Arabic and Quran at affordable prices that meet their budget. All our teachers are from Egypt so Arabic is their mother tongue.
Through a unique combination of skills and expertise, our staff has created the courses enabling non-Arabic speakers to learn Quran, Arabic and Islamic Studies online around the globe.
Providing a world-class service for Arabic language and Quran learners all over the world with low-cost prices, meeting our students' needs.
Quran Sheikh is an international Online Quran school, that has been providing online Quran Teaching services assisting you and your kids in Quran, Arabic & Islamic Studies. We have both male and female Quran tutors so females and kids can Read Quran safely from the comfort of their homes.
We welcome all students interested in Quran learning, The program includes Quran Reading, Noorani Qaida, Memorizing Quran, Ijazah, Tajweed, Arabic Language and Islamic Studies. You are just one click away learning from highly trained, qualified, dedicated male and female Quran teachers we have.
Quran Sheikh being an online Quran academy is playing its role as the best online Quran teaching institute for kids, adult and female, Quran Sheikh remained one of the best online Quran tutoring academy.
QuranHost is the pioneer and leading Online Quran Academy, founded by a team of Islamic scholars in 2010. With a team of dedicated native Arab and non-Arab Quran teachers, we are committed to set standards in Online Quran Teaching.
We at Quran Host provide you and your kids with a great opportunity to learn Quran Online with Tajweed at home conveniently. You can learn Online Noorani Qaida, Reading Quran with Tajweed, Quran Memorization, Tafseer -e- Quran, and Arabic Language at your place without disturbing a busy life schedule. We have developed the best Online Quran Courses for kids and adults to improve Quran recitation and memorization.
Almuhammadi Academy is an online Quran school to learn Quran, Arabic Language, and Islamic Studies for kids & adults through one-to-one online sessions provided by native Arab male & female tutors.
Our staff involves experienced Quran and Arabic teachers who use the most advanced technology and new teaching techniques to make the learning of the Quran, Arabic, or Islam online much more effective and interactive.
Bein Quran academy is one of the leading academies in the field of teaching Quran and Arabic language for non-Arab speakers worldwide. to spread the message of the Prophet Mohamed "PBUH" during teaching Qura'an and Arabic Online as well as Islamic studies.
Our academy, Bein Quran, is to teach Arabic and the Quran to non-Arabic speakers and spread Islamic sciences. It was established in 2014 and has taught more than 3000 students around the world (USA, UK, Canada, Australia, More).
We teach the Qur'an from the basics, you can learn the letters, their shapes, and their pronunciation until you can read the Quran with tajweed professionally. We teach children from 5 years old to 70 years old with male and female Tutors.
Quran Spirit is an online platform where you can learn the Quran at home under the supervision of native Arab tutors. You can get our multi-featured courses at home like Quran recitation, memorization, Tajweed, and many more.
Our goal is to enhance the life of common Muslims with the Glorious Quran and enable them to read and comprehend Quran as they are obliged to do so.
Our one-on-one online Quran classes can give your a confidence to learn Quran under the supervision of certified tutors so that you can recite Quran beautifully without any mistakes.
Studio Arabiya is the best place to study Arabic abroad, It has a world-class reputation for learning Arabic abroad to students visiting from other countries and the larger expatriate community in Egypt. We have offered Arabic language, Quran and Islamic related studies to students from across the globe since 2011. Studio Arabiya Institute has quickly become one of the leading online Arabic & Quran institutes as well as in-person institutes in Egypt. We provide education in all aspects of the Arabic language and the Quran. You will be joining thousands of students before you when you enroll in our Arabic and Qur'an programs! You can trust Studio Arabiya Institute to provide the highest quality of education online.
At TarteeleQuran, our mission is to enrich the lives of Muslims by offering an affordable and accessible method for children and adults to learn Quran online conveniently at home. The lessons of the Quran bring the greatest joy to Muslims that have gained a full and nuanced understanding of the texts through the learning of Tajweed and Tarteel.
That's why we've dedicated ourselves to developing the most effective methods to help students learn to read and recite the Quran properly, with interactive online options that make learning Quran accessible. Our highly trained and experienced teachers will guide you or your kids through personalized sessions that bring the great joy of devotion to the Quran into your home.
Our courses are tailored to our students' goals and knowledge level. We cater to both children and adults, native and non-native Arabic speakers, as well as to most budgets. Our instructors are hand-picked through a rigorous interview process. They are then further trained to provide students with the most accommodating and fruitful learning experience.
Our Mission & Vision In our contemporary, modern times, the challenge of implementing Quranic teachings into our lives has become an insurmountable feat. We, at IQRA, aim to make Islamic knowledge easily accessible, enjoyable, and memorable, by exploring both its divine nature and its practical applications. No more relying on empty rhetoric from unreliable sources; it's time to expose the true depths of Islam.
FAQs
Best Quran learning Website
With the advancement of technology, learning Quran online has become easier and more accessible than ever before. However, with so many websites offering Quranic teachings, it becomes challenging to identify the best one. After extensive research and consideration, one website that stands out is Quran Academy.
Best Quran teaching Websites
Mishkah Quran Teaching Website prides itself on offering an online learning experience that is simple, effective, and interactive. Our Teaching Website provides students with access to experienced and qualified Quran tutors who provide individualized lessons to suit the student's learning pace and style. Furthermore, Mishkah Website makes it possible for students to take lessons from the comfort of their homes, providing flexibility and convenience.
Best Quran reading Website
Mishkah Reading Website delivers a comprehensive curriculum that covers all aspects of Quranic education, including Arabic language, memorization, and understanding the Quran. We have a range of courses available for beginners, intermediate, and advanced learners, catering to students of all levels. Overall, Quran Academy is an excellent option for learning Quran online, as it's an innovative and comprehensive platform that offers a personalized and high-quality learning experience.
Best Website for learning Quran
One of the reasons for this is the high-quality instruction provided by experienced and knowledgeable teachers. Quran Academy's tutors have extensive knowledge of the Quran and its teachings and are able to effectively convey this information to students with different levels of understanding. Additionally, the lessons cover a wide range of topics, including Quranic recitation, memorization, and understanding.
Best Quran recitation Website
Quran Recitation online has become a popular way for Muslims around the world to connect with their religion. With so many websites to choose from, it can be overwhelming to find the best one. After researching and trying several options, it is clear that Quran Academy is one of the best websites to learn Quran online.
Best Website to learn Quran online
Quran Website stands out as one of the best websites to learn Quran online. Its qualified tutors, comprehensive curriculum, and flexible scheduling options make it an excellent choice for students of all ages and backgrounds. Whether you are looking to deepen your understanding of the Quran or simply learn to recite it, Quran Academy is an excellent resource that will help you achieve your goals.
Best online Quran Academy
One of the important features of online Quran Academy is the flexibility it provides. Students can choose a schedule that suits their needs and can learn at their own pace. Classes are conducted one-on-one, which maximizes the attention students receive from their teacher. Furthermore, the website's user-friendly interface makes it easy to book classes, review lesson plans, and track progress.