"THE BEST AMONG YOU (MUSLIMS) ARE THOSE WHO LEARN THE QUR'AN AND TEACH IT."
Online Quran Academy
In the present era, technology has revolutionized the way we approach everything, including education. One of the most significant advancements is the emergence of online education platforms. The Online Quran Academy is an excellent example of how technology has made it easier for students to learn Quranic knowledge. This essay will explore the benefits of online Quran Academy.
Firstly, the online Quran Academy is a convenient way for individuals to access Quranic knowledge. With this platform, students can learn from the comfort of their homes without any restrictions in terms of time. This means that students can take classes around their schedule, which is particularly helpful for working adults and those who have busy schedules. It also saves time as students do not have to travel to a specific location to attend classes.
Secondly, online Quran Academy is an affordable way to learn Quranic knowledge. As there are no overhead costs associated with maintaining a physical classroom, online classes are usually more affordable than traditional classroom settings. Moreover, online courses are often recorded, which means that students can revisit the lectures for further revisions. This way, students get value for their money while learning at their pace.
Thirdly, the online Quran Academy provides access to qualified and experienced Quranic scholars. The platform has a team of dedicated Islamic scholars who have extensive knowledge of various fields in Islamic education. This means that students can learn from experts from around the world, regardless of their location. Additionally, students can choose from different teachers depending on their preferences, making the online Quran Academy more personalized than traditional learning.
Fourthly, the online Quran Academy is a safer way to learn Quranic knowledge, especially for women and children. Islamic traditions require women and children to cover themselves modestly and avoid socializing with men who are not family members. With online classes, students can learn in a safe and segregated environment where they are comfortable and undistracted.
Finally, the online Quran Academy is accessible to everyone, regardless of their location. Students can attend classes from anywhere in the world as long as they have a good internet connection. This means that the Quranic knowledge is not limited to a specific region or community. Furthermore, online classes are available in different languages, making it easier for non-native speakers to understand the teachings.
In conclusion, the Online Quran Academy is an innovative platform that has revolutionized Quranic education. It provides convenience, affordability, accessibility, safety, and access to experienced teachers. With the online Quran Academy, students can learn the Quranic knowledge they seek without constraints of time, location or language.
Start learning Quran, Arabic and Islamic Studies from the comfort of your Home with the Best Online Islamic School.
Learn Quran, Arabic & Islamic Online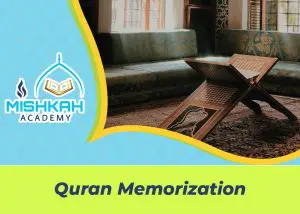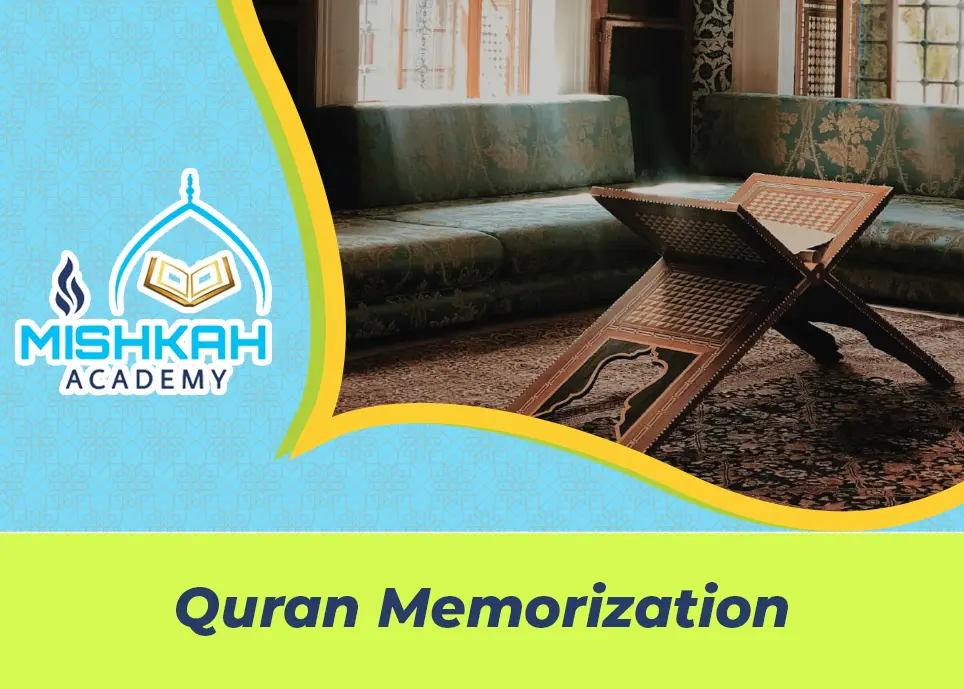 Best Quran Hifz Academy
Expert Tutors Of Mishkah Academy
Mishkah academy understands the worth and importance of the RIGHT teacher in every Muslim's life. Therefore, we have appointed the best teachers for you.
At Mishkah teachers are selected based on their experience, expertise, and education. Our teachers go through various selection procedures, including interviews and tests before becoming part of Mishkah academy.
Male & Female Tutors
Islam has set boundaries for both males and females and has guided us to avoid male and female mixing to avoid falling into fitnah. Mishkah academy provides female tutors for girls/women and male tutors for boys/men. You can select your teacher as per your preference.
Flexible Schedule
Quran academies and schools have set timing that doesn't feel flexible for some people. We aim to help you attain the expertise of Quran recitation in the comfort of your house and that too with a flexible schedule.
At Mishkah, students and parents can select the timing of the classes according to their feasibility as we are 24/7 open for you.
Bonus: You can even change your class timings in the middle of the course at your convenience by discussing it with the teacher.
Courses for Kids & Adults
Adults and kids have different mindsets, activities, and learning power. They can not be taught in the same learning environment.
Mishkah academy has specialized courses for both adults and kids that are designed keeping in view the need and mental capabilities of the students.
We offer beginner to advanced courses in every area of Islamic studies, including Quran classes, Arabic classes, and tajweed classes. for both kids and adults.
If you are a parent and want to get enrolled in a Quran school near you or an Islamic school near you, enroll in Mishkah academy because we offer great discounts for families.
Free Trial Classes
Get excited as Mishkah Academy offers free trial classes. These free classes will help build your trust and gain experience with Mishkah academy's teaching strategies.
No need to worry about the fee now. Join our free classes to have an amazing experience with us.
One-on-One Online Classes
Mishkah Academy one-on-one zoom classes are specially designed for students and parents that require a personal tutor for learning Quran and Islam. These zoom classes help students master the Quran and gain Islamic knowledge faster and better.
These classes are arranged according to your comfort and can be rearranged upon receiving your request. If you fail to attend any of your classes because of your busy schedule, Mishkah academy offers makeup classes for you so you can master the Quran at your own pace without having to compromise on your daily shifting.
Customized Study Plans
Mishkah academy understands that a general study plan can not fulfill the need of every student. We value our students. Our tutors are skilled and trained to evaluate and teach students according to their mental capabilities.
Mishkah academy's expert tutors evaluate all the new students to design their personalized study plan and discuss it with you for any amendment. This evaluation is done based on your previous knowledge, mental capacity, and interest.
Completion Certificates
Mishkah academy offers an official completion certificate to the students at the end of each course. This certification indicates your credibility and can help you get a tutor job worldwide.
Affordable Packages
Mishkah academy works for humanity and for Muslims. We strive to deliver you the best courses to make you closer to Allah and your true path.
Mishkah academy offers Quran and Islamic courses by world-renowned tutors at affordable packages. We also offer discounts for family packages and free courses for orphans and needy people.
Activities & Exercise Learning
Studies have suggested that activities and exercise learning improve students' focus and interest and boost their learning power.
Mishkah Academy uses advent learning activities to help you master the Quran, Arabic & Islamic courses. Our teachers make the learning journey most beautiful and enjoyable for you.
They are trained to use different teaching techniques, such as mirror techniques, video learning, Islamic games, PowerPoint presentation, and much more. These activities help us improve the focus and motivation of your kid to learn and gain beneficiary knowledge of Islam and the Quran.
Fun-oriented and optimistic classes
Parents have a high responsibility of teaching Islam and guiding their kids to the right path while managing their busy schedules.
Mishkah Academy understands your struggle of being a Muslim parent. Our Quran and Islamic kids' courses are designed to provide fun-oriented and optimistic classes to your kids.
Our tutors have vast experience with kids. They provide a friendly environment and handle every kid according to their age. Educational games, and 3d media, along with other interactive powerful tools, are part of our courses that help us grab the attention of the kids and enthusiast them into learning Islam and the holy Quran.
Monthly Progress Report
Mishkah academy values your concern for your kid. We provide a monthly progress report of the students to keep the parents updated about the weak and strong areas of their kids.
This monthly report contains information about your kid's achievement throughout the month, the points that need more attention, and our plan to cater to these weak areas.
Competition & Reward System
Who doesn't love winning the competition and getting the reward?
The competition and reward system is part of Mishkah academy Quran and Islamic classes that help us improve the learning and motivation of each of our students.
This competition is conducted between students of the same age group. Students are rewarded with certificates for participating in the competition to keep them enthusiastic throughout their learning journey.
No matter which city you live in, what's your age or mental capacity, Mishkah academy is the best Quran school near you.
Only a click away!
What are you waiting for!
BOOK FREE TRIAL CLASS NOW!
Start your journey toward the right path with Mishkah Academy today and help us spread Islam throughout the world. No journey can be more beautiful than Quran and Islam learning because this is the journey that makes you closer to the world's king, your creator- Allah (SWT).
We strive to spread Islam,
We work for Allah's pleasure,
We work for your betterment,
We are the team members of Mishkah academy!
Recommended Courses
FAQs
Quran Academy Online
The internet has revolutionized the way people learn and study, with a plethora of online resources to choose from when it comes to education. Among these resources, one that has become increasingly popular in recent years is the online Hifz Quran academy. This platform allows individuals to study and memorize the Quran online, from the comfort of their own homes.
Learn Quran Academy Online
Another benefit of the online Hifz Quran academy is diversity. Students from all over the world can join these classes and learn from experienced teachers. This allows for a cultural exchange and creates a comprehensive learning environment that exposes students to a variety of interpretations and teachings of the Quran. Additionally, online classes may be more flexible in terms of gender segregation compared to traditional Islamic schools, making it more accessible to women and girls.
Holy Quran Academy
Online Holy Quran Academy is a platform that provides the opportunity for people to memorize and recite the Quran from the comfort of their own homes. In the past, people have had to attend mosques or madrasas to learn the Quran, but technological advancements have led to the creation of online Quran academies. These academies provide students with a flexible schedule, individualized learning experiences, and quality education.
Online Quran Learning Academy
One of the advantages of Online Quran Learning Academy is that students can learn at their own pace. Unlike traditional schools, there are no strict schedules or deadlines to follow. Students can study and memorize the Quran at their own pace and around their busy schedules. This flexibility allows them to balance their education with other commitments like work or family, making it easier for them to fulfill their religious duties.
Online Quran Teaching Academy
Online Quran Teaching Academy provides students with individualized attention, which is not usually possible in classroom settings. In physical schools, there are many students in one class, and the teacher may not have the time or resources to give them all personalized attention. However, in online academies, since students are assigned individual teachers, they have the opportunity to get their questions answered and receive guidance on their memorization, ensuring they understand everything.
Free Quran Academy Online
Online Hifz Quran Academy offers Free Trial Classes provides a modern and flexible approach to Quran memorization that is advantageous to students. They offer a convenient, flexible and high-quality learning experience that ensures learners understand their classes and progress. By providing students with individualized attention, the academy helps them address their individual needs and ensures their success in Quran memorization.
Online Quran Academy Fees
Another benefit of Online Hifz Quran Academy is that it is a reasonable learning method. Students can access their classes from anywhere, at any time that suits them, with an internet connection at affordable fees. This makes the academy accessible to people who may not have access to physical Quran schools, such as those who live in remote areas or those who cannot travel to a school. It also allows people with disabilities or mobility issues to access education.
Online Quran Academy USA
One of the most significant advantages of the online Hifz Quran academy is accessibility. This platform is accessible to anyone with an internet connection, and students can study at their own pace and on their own schedule anywhere in the world. This is particularly beneficial for those who live in areas where there are no physical Hifz Quran schools, or for those who cannot attend classes due to work or other commitments.
Online Quran Academy Near Me
A Quran academy is an institution dedicated to teaching the principles of Islam through the study of the Quran. If you are searching for a Quran academy near you, you can rest assured that there are several options available. These academies offer various courses and programs, from beginner to advanced levels, designed to meet the needs of students with different backgrounds and learning capabilities.
The benefits of attending a Quran academy near you are vast and far-reaching. First, you get to learn the Quran from qualified teachers who have dedicated their lives to the study of Islam. This means that you are assured of receiving accurate information and proper guidance on how to navigate the teachings of the Quran. Additionally, attending a Quran academy near you provides an opportunity to meet like-minded individuals who are passionate about their faith, learn from their experiences, and build lasting friendships.
Overall, attending a Quran academy is an excellent way to learn more about the Islamic faith and become a better Muslim. When searching for a Quran academy near you, it is essential to conduct thorough research to find an institution that aligns with your learning expectations and preferences. By taking the time to find the right Quran academy, you will be on your way to unlocking the many benefits of having a strong grounding in Islam.