Online Arabic Classes For Kids & Adults
The Arabic language is one of the most amazing languages in the world. The fact that our holy book Quran is written in Arabic, makes it more beautiful. Every Muslim should strive to learn Arabic.
It is the dream of every Muslim to learn Arabic. In modern times, it is easy to Learn Arabic Online. Just by a few taps from the comfort of your home, you can reach the Best Native Arabic Tutors who can help learn Arabic as it has been approved by study and experience that the fastest and easiest way to learn Arabic online is through an Expert Quran and Arabic Tutor.
With the help of the Native Arabic Teachers available online, learning Arabic can be fruitful for those who want to learn Arabic or memorize the Quran. The exclusive attention saves one's time and also makes the process easy. The crafted schedule, planners, and syllabus make learning Arabic faster and easier online.
If there is a language worth learning, it would be Arabic. Setting the above facts aside, isn't learning and understanding the language we will speak for eternity in Jannah just common sense? And every word we learn of it, if we learn it for Allah, will become the light that leads us to Jannah.
How To Learn Arabic Speaking Quickly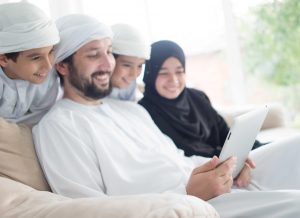 Undoubtedly, one can start learning Arabic at any point in life. Learning Arabic with Native Arabic Tutors online can make students look closer to their religion. It is like a strong foundation that can help them in better understand the Quran and Sunnah of the Prophet.
Learning Arabic is also important because all of the Quranic and Mansoon Dua'as are in Arabic. Many times, the non-Arabic speaker recites the Dua'a without knowing its meaning. Imagine how deeply we can connect to Allah by knowing what exactly we are asking from him! Imagine our Salat when we know the meaning of every word that we recite. Learning Arabic can bring remarkable changes in our lives.
Arabic is a diverse language spoken and used by many countries of the world. It is spoken by both Muslims and non-Muslims. But for Muslims Arabic holds special importance. It is the Arabic language that was given the honor by Allah and was chosen as the language of the Quran and the last prophet Muhammad (peace be upon him).
For both Arabs and non-Arabs, Arabic language Online Classes can be beneficial as they can help to improve language fluency and writing, understanding, and speaking skills.
How To Learn Arabic Language Fast
Learning the Arabic Language involves mastering different sciences of the Arabic language. Which are smartly covered in our Arabic language classes. We have designed different and interesting exercises for you to help you get expertise in reading, vocabulary, pronunciation, etymology, morphology, grammar, lexicology, poetry, and syntax.
We make each class interactive and interesting to enthusiasts and motivate our students. Our classes are designed according to the difficulty level of students. Whether you want to learn from the start or get expertise in grammar or vocabulary, we here at Mishkah academy can help you no matter at which level of Arabic language you are.
Tips To Learn Arabic Language Fast & Easily Online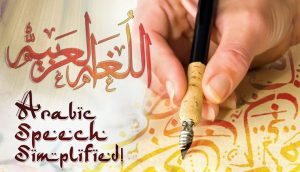 Arabic learning is a complete process that requires passing through various stages. These stages can be made easy in the following ways.
1- Decide the goal of Learning Arabic
Learning Arabic can be fruitful for many reasons. It can develop conversational skills and can also make one multilingual that can enhance their persona. One must decide the purpose of learning Arabic. The learner can opt for learning the Quranic Arabic for a better understanding of the Quran. And one can also opt for learning Egyptian Colloquial Arabic or Modern Standard Arabic. Though the difference is minimal, it can be chosen accordingly.
2- Take the help of an Arabic Tutor or Online Academy
Learning Arabic requires preciseness and this can be developed by the Arabic Teacher online or by enrolling in the Arabic Courses online. This will help you with learning efficiently and under the right guidance of the tutor. Never hesitate to ask any questions. In fact, ask as many questions as you can and try to incorporate the learned lessons in your speech.
Our experts have designed structured Arabic reading plans for Beginners (Noor Al-Bayan and Al-Qaida Al-Nooraniah) to help students read Arabic fluently in just 25 hours for Adults and just 30 hours for Kids.
3- Start with the basics of the Arabic Language
Start with learning the alphabet and its pronunciation. Master in their phonetics and roots to make your next lessons easy. Their pronunciation depends on the three positions of the speaking ability from the throat and mouth. Understand the flow and tone of each alphabet.
4- Start with simple Arabic Lessons
Do not jump on sentences, rather start from the simple words and understand the combination of different words. Give importance to grammar to make your foundation strong. Learn simple words to enhance your confidence. You can opt for learning the words related to nouns, people, body, clothes, food, work, verbs, and adjectives.
5- Go up with gradations
Once you reach learning Arabic in sentences, make sure to form easier sentences. Pay attention to the subject, tenses, mood and inflection of the tongue while speaking Arabic. Do not hasten to form complicated sentences but start with sentences with 2 to 3 words.
6- Show your full dedication
Make a firm resolution and give dedicated time and practice to learn Arabic online. Do not skip days and revise the sections twice a month to make your retaining power strong. Do not give up on pronunciations and phonetics, however hard they sound. Start with remembering Allah and find the motivation in the fact that it is the language of the Quran.
7- Take help from an Arabic Dictionary
Arabic dictionaries are not typical dictionaries. They are based on roots and may look more challenging than ordinary ones. But once you understand it, it becomes your friend. It helps in learning Arabic and makes you more comfortable.
8- Memorize more and more Arabic Words and Idioms!
It may seem like an odd tip. But memorizing the words and idioms will help you in getting into the habit of learning Arabic. It will make you more aware of the words and will remove the novel factor from the Arabic. This is an easy way to get familiar with the words.
9- Keep the Arabic Conversation alive
Form a group that strives to learn Arabic Conversation. Make sure to use all the lessons in your conversations and help each other with vocalization, active and passive voice, and pronunciations.
10- Try to read Quran with meanings
Learning Arabic comes with the huge advantage of being able to understand the Quran. Even when you reach the initial levels, ponder upon each and every word while reciting the Quran. This will keep your zeal alive and will motivate you to go further in your lessons.
Learn Arabic fast and easily online with Mishkah Academy Native Arabic tutors for Islamic, personal, and professional merits that will be proven beneficial for the learner in every aspect.
How To Learn Arabic To Read Quran
Arabic Language speaking power
Learn Arabic online because it improves Arabic language speaking power. Whether you are a teacher or a student, practice is key to success for you.
If you know the Arabic language but find it difficult to speak it. Take Arabic conversation classes to improve your fluency. Arabic language classes will strengthen your grip on the Arabic language and will improve your language skills.
We help to improve your grip on Arabic to improve your writing skills and learning procedure. Enroll with Mishkah Academy for learning Arabic grammar. You can also take a free trial class with us.
Improve understanding of the Arabic Language
The Arabic language holds a special place in the eye of Muslims. It eases the recitation and Tafseer of the Quran. One can easily do Tafseer of the noble Quran with expertise in the Arabic language. Take Arabic online classes to improve the understanding and grammar of the Arabic language.
Promote the learning of Quranic Arabic
Quranic Arabic and modern Arabic differ from each other because of the modification of the language with passaging time. Arabic language classes can also improve your learning of Quranic Arabic, which is the classic Arabic of Prophet Muhammad (peace be upon him) times.
Conclusion
If you would like to have the opportunity to learn Quran and Arabic with the best and the most proficient online Quran teachers, Start your journey today towards learning Quran & seize the chance to get TWO FREE Trial classes!
We have several Arabic courses available, such as Arabic for kids, Quranic Arabic course, Arabic conversation, modern standard Arabic, and Arabic grammar (Fusha). Each course is designed according to the difficulty level of the student.
We provide a flexible schedule for both students and teachers to make learning easy in your busy schedule. Our expert teachers are native Arabic speakers that help you in every possible way to get familiar with the language.
Recommended Courses
Enroll today for your most memorable journey of learning Arabic online. We also offer free trial classes for you to get satisfied with us before paying the fee for your course.
FAQs
How to learn to read Quran in Arabic
Learning a new language online can be a daunting task, but it can also be an exciting opportunity to immerse oneself in a new culture and open up new doors of communication. Arabic, in particular, is a challenging language to learn, but with the right resources and dedication, it can also be one of the most rewarding.
Interactive online Arabic courses enable students to communicate with their tutors and other learners, enhancing their language learning experience. Online Arabic courses provide learners with the opportunity to interact with native speakers, participate in group discussions, and practice their listening and speaking skills. Online courses integrate multimedia, such as audio and video lessons, language games, and quizzes, which make the learning process engaging and enjoyable.
How can I learn to read Quran
Find a reputable online Arabic course: There are many online courses and resources that can help you learn Arabic, and it's important to choose a reputable one that suits your learning style. Many Academies also offer online language courses, which can be more comprehensive and structured.
Learning Arabic is essential for individuals who are keen to pursue a career or study in the Middle East or North Africa. With the internet, learning Arabic is now possible from anywhere in the world, thanks to the availability of online Arabic courses. Online Arabic courses provide immense flexibility, affordability, and personalized learning for users. Learners can choose their courses, learning pace and duration, and engage in interactive learning with their tutors and other learners, making the Arabic learning process fun and engaging.
How long does it take to learn to read Quran
In today's globalized world, where technology and the internet have made everything accessible, learning a new language has become easy and convenient. Arabic is a widely spoken language in the world, with over 400 million people using it as their native tongue. Thus, it has become vital to learn Arabic for those who wish to pursue their careers or studies in the Middle East or North Africa. With the internet, you can learn Arabic online from anywhere in the world, at any time.
How to learn Arabic to read Quran
The internet has revolutionized the way we learn languages. Instead of attending classes physically, students can now attend virtual classes online, making the language learning process convenient and affordable. In today's fast-paced world, time is a scarce resource, and the online Arabic courses have tailored programs to cater to students' schedules. Students can access the course materials anytime they want, from anywhere they want, through online platforms such as Zoom or Google Meet.
How to read Quran for Beginners
Online Arabic courses offer immense flexibility, where students can choose the courses they want to study, the learning speed, and the duration of the course. Students have complete control over their learning process, and they can pursue their learning goals at their own pace. Online courses also offer personalized learning, where the tutor can tailor the course materials to suit the student's level and requirements.