"THE BEST AMONG YOU (MUSLIMS) ARE THOSE WHO LEARN THE QUR'AN AND TEACH IT."
Quran Memorization School
If you are looking for the best Quran memorization schools to become a Hafiz, and there is no internal memorization school, then you are at the right address. Hifz's most experienced teachers are present at Mishkah Academy, who will guide you on this beautiful journey that you have decided to start as a Muslim. In this article, we have compiled the steps you must take in this process and the type of training method you can choose. Let's Begin…
E Quran School
Muslims who wish to memorize the entire Qur'an, regardless of whether they are Kids or Adults, attend a memorization academy. In this academy, a special program is prepared for Hifz that needs to be completed within a certain period, and if the process goes as planned, this training results in Hifz.
So why is "Save" kept under the supervision of a particular institution? The answer to this question is evidenced by the data provided by the statistics. While some of them do memorization on their own with self-discipline, most Muslims prefer to do memorization under the control of a Hafiz teacher, and the rules of intonation, as well as memorization, are checked by a memorization teacher.
Learning Quran School
An opportunity to work in coordination with experienced Hafiz teachers who have trained hundreds of Hafiz.
Having a mentor who takes personal care of you provides discipline in your Hifz process.
Keep your motivation high.
A memorization certificate is awarded in Quranic institutions.
Lesson reviews are held regularly so that Hifz is completed when it is planned.
Join qualified Hifz classes at the Quran gallery, and leave behind a Hifz operation that exceeds your expectations! Click to contact us!
Start learning Quran, Arabic and Islamic Studies from the comfort of your Home with the Best Online Islamic School.
Learn Quran, Arabic & Islamic Online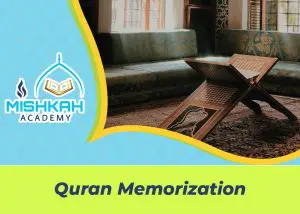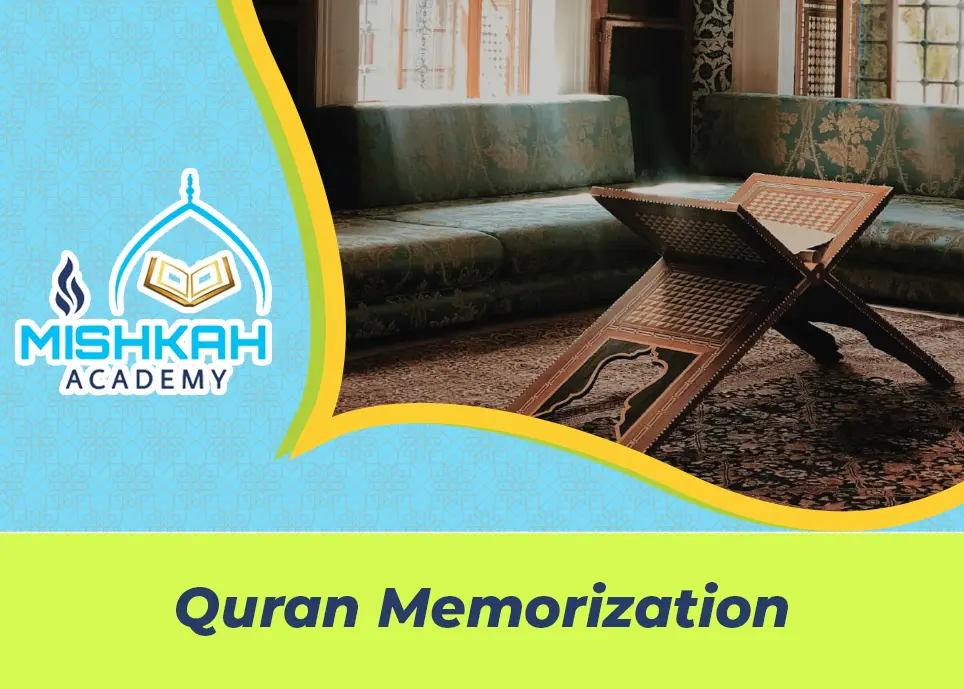 Can we do Hifz Quran Online?
Most Muslims who want to do Hifz are looking for a way to follow. You know that you have to face some challenges while doing Hafiz. You may need to cut back on some social activities and focus on the hifz process.
This can be done individually or under the roof of an organization, and it has become possible both face to face and online, thanks to the technology that is available now, especially in the pandemic process, which is used on a large scale effectively. So what is the best way to choose? And what is the best memorization school in online education?
If you have a job where you need to work constantly, if you are a student or if you cannot go to a Hifz school due to external factors such as transportation or you are hesitant after the pandemic operations, it would be best for you to do so. Choose online education.
Although many people hesitate about the effectiveness of online courses, millions of people around the world prefer this method. Mishkah Academy is one of the best preferred Quran memorization schools to teach Hafez online. He continues to train Hafez with experienced faculty and qualified course content. So what makes this establishment different?
What Makes Our E Quran School Exceptional!
When you start the Hifz process in the Quran gallery, you will first undergo a free level assessment. Then, if you want to attend the regular classes, the program will be organized in the most optimal way to help you reach your goal with your tutor.
The number of lessons per week will be directly proportional to how quickly you reach your goal. The more lessons of repetition and memorization, the faster you will complete memorization, God willing.
Another factor that makes our institution the best memorization school is that we have teachers and educators who are also memorizers.
The fact that our teachers are native Arabs and can speak either English, Arabic or Urdu provides great convenience to the students and increases the ease of communication to a satisfactory level.
It is a great advantage to focus on the meanings of the verses and the fact that our teachers who do this are already native Arabic speakers. Knowing the meanings of the verses and memorizing means stronger memorization.
We provide a learning environment where you keep your motivation high. First of all, the fact that you have a chance to choose the teacher as female or male gives you a more comfortable environment. Having a teacher following memorization rather than a crowded classroom environment gives you full attention and you are always at the center of lessons.
The application of the rules of intonation is one of the pillars of memorization. Hifz Journey will exceed your expectations with our certified Tajweed and Hafiz teachers who will provide this training in the best way!
Why Join Our E Quran School!
Intonation and recitation are accredited, Hafez teachers.
To work with local Arab teachers who graduated from prestigious Islamic universities.
Disciplined course follow-up and regular review.
Free assessment and reasonable fees.
Individual lessons and the opportunity to set the pace of your lessons.
Hifz applies learning techniques that lead to fruitful results.
A special learning platform that will keep you positive and motivated.
At Mishkah Academy for Quran, the opportunity to study with experienced techniques knocks on your door thanks to the teachers who are Hafez themselves. You can now start classes for free by clicking on the link!
Let's move on to the techniques that will prepare you for this process or that you need to apply during the Hifz period…
Only a click away!
What are you waiting for!
BOOK FREE TRIAL CLASS NOW!
Start your journey toward the right path with Mishkah Academy today and help us spread Islam throughout the world. No journey can be more beautiful than Quran and Islam learning because this is the journey that makes you closer to the world's king, your creator- Allah (SWT).
We strive to spread Islam,
We work for Allah's pleasure,
We work for your betterment,
We are the team members of Mishkah academy!
Join MIshkah Academy!
Now that we have learned effective Quran memorization techniques applied in the best Quran Hifz schools, it is now time to start such a rewarding endeavor and enroll in our Online Quran Memorization Course.
We hope that this article, which we have compiled for those who intend to learn the whole book of Allah by heart or want to memorize some of it, will serve as a guide in the decisions you will make… With greetings and Dua.
Recommended Courses
Quran Memorization Techniques
All the best Quran memorization schools follow Quran memorization techniques in their memorization programs such as:
1- Pre-memorization work
At this point, one should be able to read the Qur'an at a certain speed, without making any mistakes, following the rules of Tajweed. As the Qur'an reading progresses, it is observed that the Hifz filter reads fluently without allowing letters to be repeated.
2- Beginning of Hifz
The student's ability to memorize is measured. Generally, the person is instructed to memorize by starting on the last page of each part. In this way, both the speed of a person's memorization and the potential of Hifz are determined.
3- Classical Hifz Technique
The classic memorization method is to divide the page into three, memorize the first five lines, have the teacher listen to this part, memorize the second five lines, have the teacher listen to it, and then repeat the ten lines, have the teacher listen to it. That, and do the same with the last five lines.
Although this technique is a commonly used technique, a person can use different techniques under the guidance of a Hifz teacher. The efficiency of the courses may increase or decrease depending on the content.
4 – Continuous and regular repetition
Undoubtedly, the most important part of memorizing is regular repetition. Having a large number of lessons per week makes it easy to follow the lessons and you can reach your goals without any interruption.
Check out this blog for more practical and effective Hifz techniques!
FAQs
Quran School Near Me
In today's digital age, everything is available online. Shopping, studying and even learning to read and recite the Quran can be done online. Online Quran School enables Muslims around the world to have access to the Quran and its teachings regardless of their location.
Online Quran School provides a flexible timetable that suits the individual's lifestyle, allowing them to learn Quranic teachings at any time that is convenient for them. This is particularly helpful for working individuals or those who have other commitments that prevent them from attending a regular physical madrasah.
Hifz School Near Me
Online Quran School grants access to the best and most knowledgeable religious scholars and teachers across the globe. The teachers are also skilled in more than one language, meaning that people who do not speak Arabic can have the Quran interpreted to them in their preferred language. This enhances their interaction with the text and allows a complete and thorough understanding of the Quranic teachings.
Quran Schooling Online
Quran Schooling provides a safe and secure learning environment for individuals studying the Quran. Students can complete their Quranic courses at their own pace, without having to worry about distractions, peer pressure or negative influence. The online Quran School provides a stable learning environment that enables students to focus on the Quran and its teachings in the comfort of their own home.
Best Online Quran School
Online Quran School provides a platform for students to interact with other individuals who are also learning the Quran. This creates a sense of community and bonding between Muslims around the world. It is reassuring to know that there are others who are on the same journey of learning the Quran, and it provides an opportunity for people to share their knowledge and experiences with one another.
EQuranSchool
EQuranSchool is an excellent resource for individuals who desire to learn the Quran and its teachings. It provides a flexible timetable, access to knowledgeable religious scholars, a secure environment, and an opportunity to form relationships with others learning the Quran. These benefits make it an ideal option for those who cannot attend a regular madrasah, but still seek to improve their understanding of the Quranic teachings.