Learn Quran, Arabic & Islamic Online
"THE BEST AMONG YOU (MUSLIMS) ARE THOSE WHO LEARN THE QUR'AN AND TEACH IT."
How To Become A Hafiz
Hundreds of thousands, if not millions, of Muslims are interested in memorizing the Holy Quran. Being a Hafiz-e-Quran is a prestigious title. However, If you're memorizing the Quran or considering it, one question that may have come to mind is "how long does it take to memorize the Quran" or "how long does it take to become a hafiz?".
If this question is bothering you, you're not alone. You should, after all, know how long it takes to become a hafiz. Several people's responses may have inconsistencies. Some may suggest one year, while others may say it will take 2 to 5 years to memorize the entire Quran.
So if you are finding it difficult in calculating how long to memorize Quran, Bismillah Schooling is here to assist you with the proper schedule and guidance in memorizing the Quran. We are going to share with you some schedules to memorize the Quran for every age of Muslims.
Mishkah Academy is an online Quran Academy, headquartered in Egypt, that offers Quran education to people all over the world through an online Quran classes by the help of the the best and most credible tutors help you to memorize Quran easily and quickly.
You can now join any online Quran course and learn from the comfort of your own home. You can schedule your lesson whenever you want with flexible scheduling. We offer an Online Quran Memorization program to help you become a Hafiz.
Before going into depth, let me share some guidelines that would help you to memorize the Quran as we're sure that one of you would be stuck at some stage while memorizing the Quran. There must be several questions in your mind about how to memorize the Quran faster. In this article, we'll try to highlight the most frequently asked questions and their answers.
Start learning Quran, Arabic and Islamic Studies from the comfort of your Home with the Best Online Islamic School.
Start Your Quran Learning Journey Now
How To Hifz Quran 
As previously said, there is no way of knowing how long to memorize the Quran. However, having a general notion will help you stay focused and organize your Quran memorization timetable.
In this article, we have compiled information about the most appropriate and best age to memorize Quran as well as other important questions in this regard. If you want yourself or your kids to become a hafiz and want quality and permanent hifz from certified tutors, then you are at the right address.
One question that is the most frequently asked by our Muslim brothers and sisters is how much time it will take to memorize the Quran?
It usually takes anywhere from 1 to 5 years to completely Hifz Quran. But that's only an estimate based on the average of data from several students who have memorized the Quran. Some students have memorized the Holy Quran in under a year, and others have done it much earlier.
If you believe you have the ability, practice hard, find a good online Quran teacher and persevere, you could memorize the Quran and become hafiz in as little as one to three years.
How Long Would It Take To Memorize One Page Of Quran?
The best possible and short answer is that the Quran consists of 30 juz and each juz contains approximately 20 pages. For average students, It takes one hour to memorize one page.
According to studies, the average time to memorize the Quran is 1-5 years. Basically, the duration of memorization of the entire Quran depends on several factors as:
– The age of the person
– Arabic speaking or non-Arabic speaking
– Having a memorizing intelligence
– Techniques and methods used in memorization
– Time allocated for memorization
– Your perseverance and determination for Hifdh
– Whether there is a hafiz in the family or in the environment
All these factors are effective in prolonging or shortening the Hifz process. Not everyone's living conditions are the same.
 You May Like To Read
10 Benefits Of Memorizing Quran
Steps To Help Kids Memorize Quran
Book Your Free Trial Class Now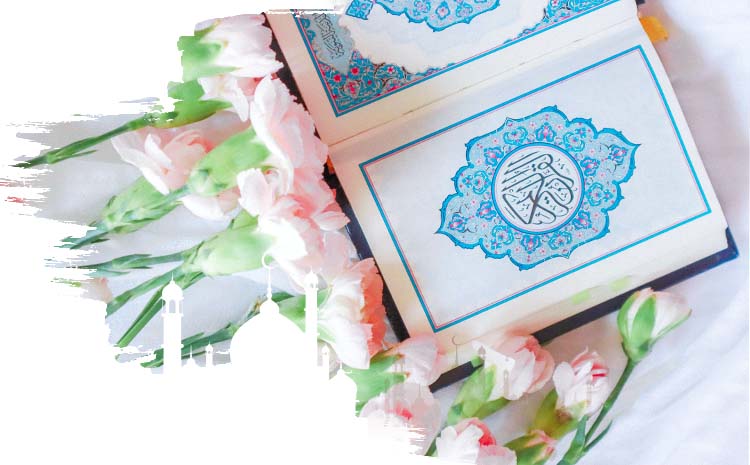 How To Memorize Quran In 1 Year
One can memorize the whole Quran in one year if he memorized two pages in one day. When you read one letter of the Quran, you receive ten times reward by Allah's generosity.
How To Memorize Quran In 2 Years
If you want to become Hafiz, then you must be consistent and persistent toward your goal.
One can memorize the whole Quran in two years if he memorizes one page in one day.
How To Memorize Quran In 3 Years
Memorizing the Quran is an opportunity of a lifetime because some of the scales on the doomsday may only need one reward for it to be heavier and open up the way by Allah's compassion to paradise.
One can memorize the whole Quran in three years if he memorizes one page in 2 days.
How To Memorize Quran In 4 Years
One can memorize the whole Quran in four years if he memorizes one page in 2.5 days consistently. To effectively follow the memorization planner, select a Holy Quran with a page count of around 600
How To Memorize Quran In 5 Years
There is no age and time limit for memorizing the Quran. All you have to do is to divert your pure and sincere intentions to memorizing the Quran. One can memorize the Quran within 1 to 5 years depending on their mental efforts.
If someone memorizes one page in four days, it would take a maximum of five years to memorize the whole Quran.
Actually, it is not possible to say an exact number for the best age to memorize Quran online. Because we can see the little members of the Ummah who can be hafiz at 4-6 years, just as we see those who complete their Hifz at the age of 60-70. Each person's ability to learn and memorize is different. We should also not forget that the brain is fresh at young ages and it is the most productive time to record new information. That is why memorizing becomes easier.
The best age to memorize Quran online is considered to be when a child is 5 years of age. However, this is not a definite number. Children as young as three to four years have also memorized the Quran. But these are some rare cases. Not every child is mature enough to Hifz thousands of verses of the Holy Quran at such a young age.
Typically, children at 6 years of age are perfectly ready to memorize the Quran. However, there is no need to hold your kid back from taking any online Hifz program unless they turn 6. It is because some children can easily learn from an online Hifz course much before they are 6. Additionally, an online Quran Hifz program has expert Quran teachers.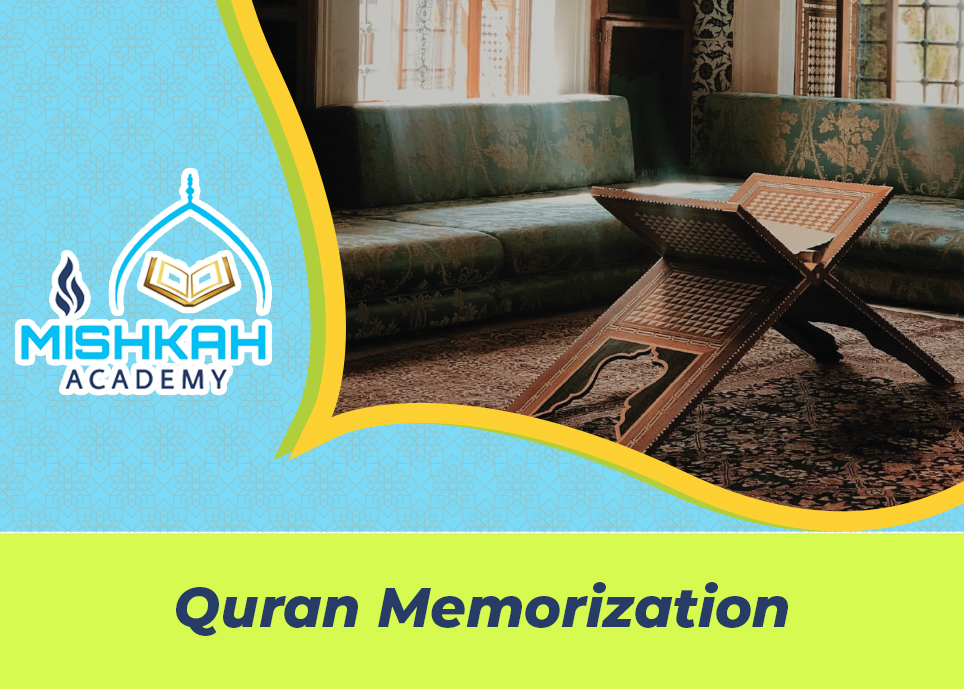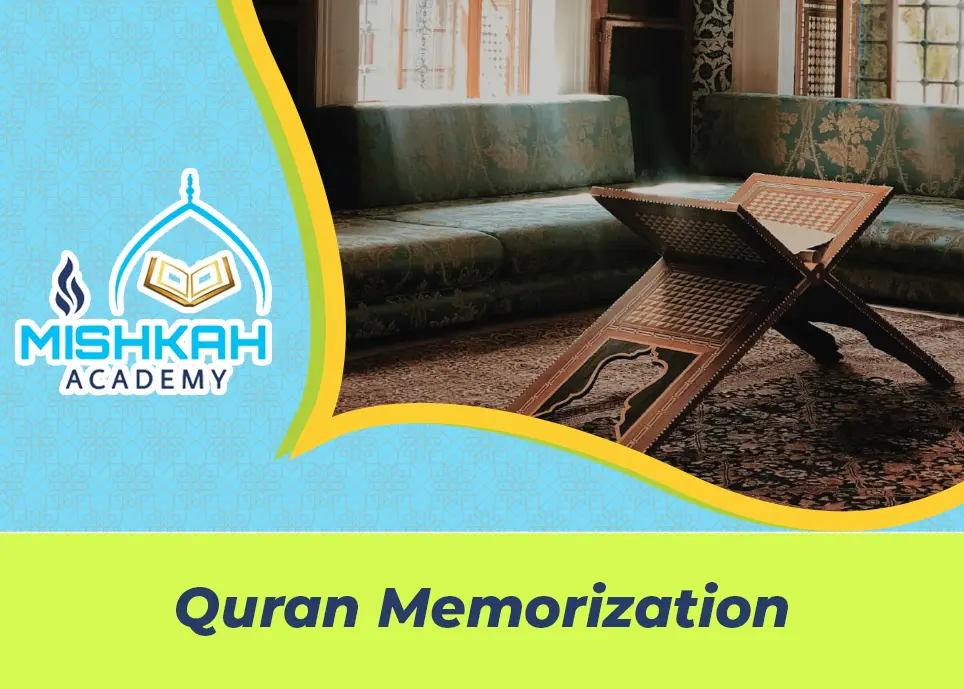 If you want your child to Hifz Quran online, Mishkah Academy is here to help you out. With our certified male or female Quran teachers, with lessons that will always keep you motivated also with affordable tuition fees, Mishkah Academy will reinforce your Hifz in terms of comprehension of the Holy Quran thanks to our native teachers as well as your Quran memorization.
Whether you have any queries or would like to start your Quran memorization online, get connected to us. Book your online Quran classes and start your Quran Hifz Journey.
To all the Muslims who are willing to memorize the whole Quran but are unable to do so, just remember one thing: memorizing the Quran is a way to be closer to Allah. Don't rush to memorize the whole Quran as soon as possible. When you made up your mind to memorize the whole Quran but would die after memorizing the single ayah, Allah would reward you as equal as a Hafiz of the whole Quran.
Let's end all these words with the words of our master Muhammad (PBUH): the Messenger of Allah said: "Indeed, the one who does not have the Quran inside him (his heart), is like the ruined house." [Jami' at-Tirmidhi]
May our hearts not be destroyed, let them be filled with roses made by the Quran. On the Day of Judgment, let's stand before Allah, not with our hearts darkened, but with the enlightenment of Allah's words.
Enroll in our special Online Quran Memorization Course and start that rewarding endeavor now!
May Allah accept our humble efforts in memorizing the Quran. May we are dedicated to the Qur'an, in studying, memorizing, understanding, and exercising it. Amin.
Quran Memorization Planner 
Quran memorization is indeed a tough task and needs well-structured planning. Therefore, Quran memorization planners are the best means to memorize the Quran quickly. Al Mushkah academy Quran offers a variety of programs for properly memorizing the Quran. These planners provide custom schedules according to one's memorization capability.
FAQs
Why 6 Is The Best Age For Quran Memorization?
No doubt, you can Hifz Quran whenever you want. But the earlier you start it, the better it is due to many reasons why early age Quran memorization is considered the best approach as they Less Occupied, Memorization Is Easier & Less Social Interaction. Although, 6 is considered the best age when it comes to the Quran memorization as there are reasons why childhood is considered the best age for Quran memorization.
What Is the Best Way to Memorize Quran?
One of the best ways to memorize the Quran is to take one-on-one lessons from an experienced teacher. A competent tutor will ensure you finish Hifz at the ideal time with best practice, schedule and timing.
Mishkah Academy has to transform your home, workplace, or wherever you are into a Quran school. With our online Hifz lessons, our experienced scholars will offer you a quality Hifz experience.
Can Someone Memorize The Quran By Himself/ Herself?
If you are genuinely interested in memorizing the Quran, I suggest you start learning from a teacher. You can join our online academy for credible tutoring.
Owing to any reason, you are not comfortable with any of these choices for learning, you can learn the Quran by yourself. You must be consistent with your commitments.
It would be very easy to memorize the Quran if you enlist your friend or family with you. This way the two of you could keep each other responsible when you're beginning.
Best Way To Memorize The Quran With Faster?
The best way to learn the Holy Quran is to focus your efforts on short breaks. Classes that are spread over hours may have a negative effect and make you feel exhausted. As a result, you can't learn effectively. If you want to be a good Hafiz, there is no short way but memorizing the Quran by repeating it again and again. So, memorize the Quran with determination and patience.
How To Memorize The Quran And Never Forget It?
One of the hurdles students usually face while memorizing the Quran is that they forgot the previous passages. Here are some very important tips that would help not to forget the recent lesson.
Use storytelling techniques as our brain loves stories.
Repeat the lesson again and again.
Link the verses with previous ones.
Don't skip a day, memorize the Quran daily.
Gossip with your friends and family about the lesson you've learned.
Don't forget to make notes.
Is It Impossible To Become A Hafiz For Adults?
Of course not. Quran can be memorized regardless of age. Age can not only prolong or shorten this process but also accelerate it.
In this regard, we should also talk about the spiritual state, intention, and determination of the human being.
How To Make Your Own Quran Memorization Chart?
There is no hard and fast rule to be kept in mind while preparing the Quran memorization planner. One can easily make his Quran memorization chart according to his capability. Online Quran academy would help you in this regard. This online Quran learning platform would provide you with amazing templates of Quran memorization planners. You can pick and follow any technique to memorize the Quran.
| | | |
| --- | --- | --- |
| Plan | Pages | Verses |
| 5 years | 1 page (5 days) | 3 – 5 V |
| 4 years | 1 page (4 days) | 4 – 6 V |
| 3 years | 1 page (3 days) | 5 – 7 V |
| 2 years | 1 page (2 days) | 5 – 10 V |
| 1 year | 2 pages (1 day) | 10 – 20 |
| 30 Days | 20 pages (1 day) | 1 Juz |
Keep in mind that memorizing the Quran is an act of worship that should be done with utmost care. We shouldn't be in a hurry to memorize the whole Quran.
What Is The Reward For A Hafiz E Quran?
A person who memorized the Quran and continued to practice would receive special rewards from Allah. He enjoys special status in this world and would also avail the highest reward in the hereafter. Allah guarantees the person to enter heaven along with 10 other people of his own choice.
Is It Bad To Memorize The Quran?
As Muslims, we know that memorizing the Quran is one of the gloriest acts of worship. A Hafiz enjoys special rewards and benefits from Allah in both worlds.
But one thing must be noted: it is a grave sin if you forget the Quran after memorizing it. That's why you must continue revising recent passages you have learned as much as you can.
Who Was The First Female Hafiz E Quran In History?
Hazrat Hafsah bint-e-Umar (R.A), one of the wives of the Holy Prophet, was the first woman who memorized the holy Quran.
How Many Hafiz Are There Around The World?
A researcher named Mohammad Qasim said that there are 2.5 million Hafiz e Quran in the world.
Can You Memorize Quran Online?
Yes, you can memorize Quran online. Hundreds of online Quran learning courses are available for you to purchase online.
Many of these are online Quran classes for kids to learn and memorize Quran without leaving the house.
Quran lessons online are a convenient option when you want to teach Quran to your kids online without risking leaving the house or committing to the tight schedule of offline courses which can be hard to keep up.
Sign up for Mishkah Academy's Quran for kids & adults courses and start learning Quran online.
Recommended Courses
FAQs
How To Memorize Quran By Yourself
How To Memorize Quran In 30 Days
How To Memorize Quran In 6 Month
How To Memorize Quran And Never Forget It