"THE BEST AMONG YOU (MUSLIMS) ARE THOSE WHO LEARN THE QUR'AN AND TEACH IT."
Best Way To Memorize Quran Online
Sometimes, when we set out on a path in the name of Allah (SWT), we worry about doing it the right way and at the right time. This stems from our effort to serve Allah (SWT) in the most beautiful way. The life that is given to us is actually a path, and in this path, we have been given a guide, the Qur'an, by the grace of God.
In fact, it is not possible to determine an exact number for the best age for memorizing the Qur'an on the Internet. For we can see the young members of the nation who can start memorization at the age of 4 or 5, just as we can see those who at the age of 60 _ 70. Each person's ability to learn and memorize varies.
The best way to learn Quran for kids or adults is to enroll in online Quran, Islamic, and Arabic classes with expert tutors. There is nothing stopping you from making progress in learning and memorizing the Quran online without leaving your home.
On the other hand, Hifz in later ages can be implemented with personal effort, perseverance and determination. There is a big difference between these two. In one, the brain automatically performs the process of memorization, and in the other, the ability and stability of a person is in the foreground.
Of course memorizing not impossible for adults! What we are talking about here is the best age for Hafez. Adults can also complete the memorization process in a planned and programmed manner. We can encounter hundreds of examples of this. The most important thing is not to memorize the Qur'an only in order to be mentioned as a Hafiz but to direct our lives according to the Qur'an and God's pleasure.
In our last blog, we briefly talked about how to Memorize Quran online for kids and Adults by joining our Quran Memorization Course. For those who want to start memorization or want their child to become a hafiz, we have compiled our article about the best age to memorize Qur'an.
Join thousands of Muslim Families who love learning Quran, Arabic and Islamic Studies from the comfort of their Homes.
Learn Quran, Arabic & Islamic Online
Join Quran Memorization Course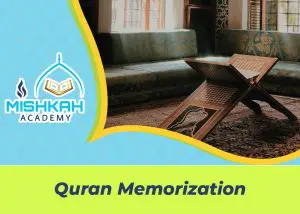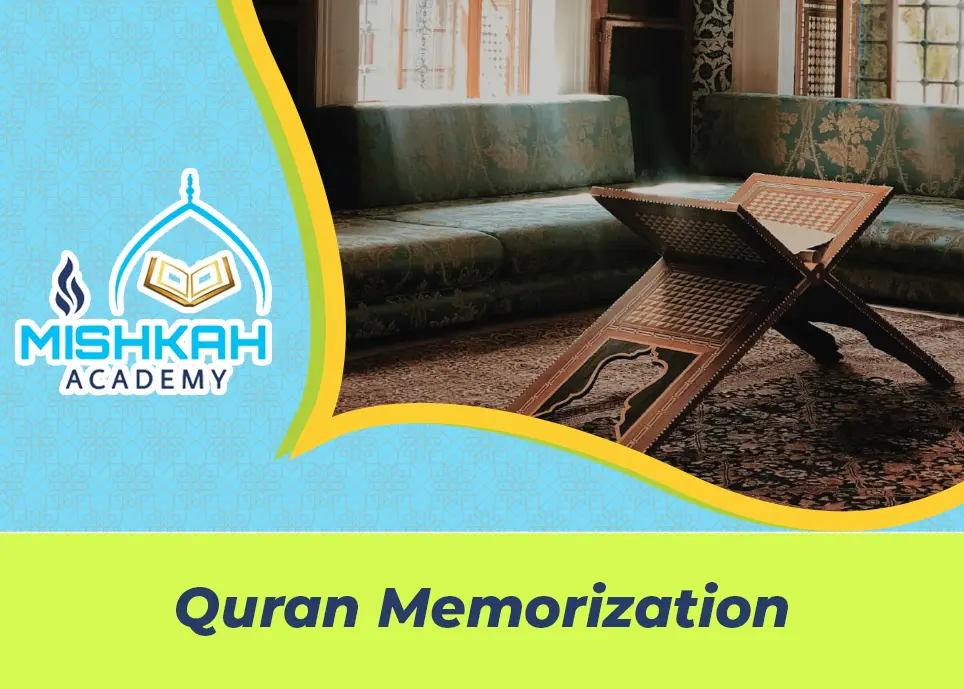 Best Way To Learn Quran Online
The best age for memorizing Quran online is 5_6 years old. However, this is not an exact number, the Qur'an and its teachings are an essential part of our lives. The same goes for our children. It is our responsibility to introduce them to the Qur'an at an early age and simplify its concepts for them to understand and comprehend so that they grow up knowing Islamic teachings from the book of the Holy Qur'an.
"Allah (SWT) does not burden a soul with more than it can handle…" (Surah Baqarah)
No one has been given more than their capacity. But we also know that the Importance of Memorizing Quran is beyond explanation and the most honorable with Allah of us are those who have Taqwa. So how do we achieve it? What does it mean not to give more than our energy mentioned in the previous verses? Only you can answer it. Your effort to fulfill God's commands and increase piety will determine this.
We should follow the Qur'an and the Sunnah, as a guide. Our Prophet Muhammad (PBUH) gives us information in many Hadiths about how we can get closer to Allah (SWT).  In order to be one of those who are promised to be admitted to Paradise, we want to learn the Qur'an in the best way and to Hifz it so that we will be on the right path on the way to Hereafter.
You May Like To Read
10 Benefits Of Memorizing Quran
10 Benefits Of Learning Quran Online
Recommended Courses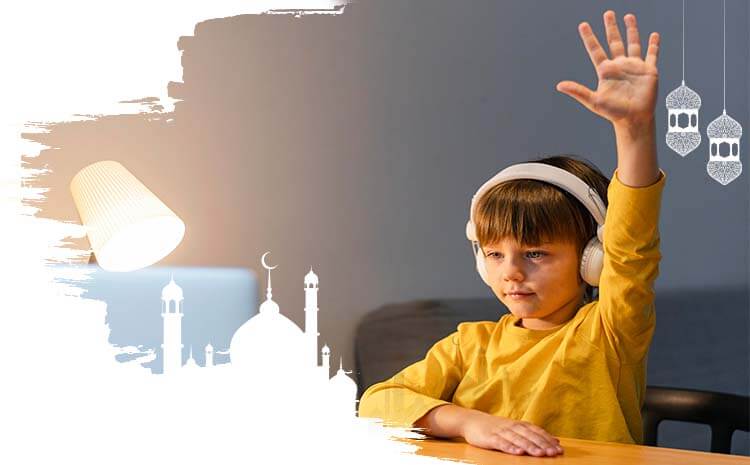 Final Words
Let's end all these words with the words of our master Muhammad (PBUH): the Messenger of Allah said: "Indeed, the one who does not have the Qur'an inside him (his heart), is like the ruined house."
May our hearts not be destroyed, may they be filled with the roses made by the Qur'an. On the Day of Resurrection, we stand before God, not with our hearts darkened, but with the enlightenment of Allah's words.
In this article, we have compiled information about the most appropriate and best age to memorize Qur'an as well as other important questions in this regard. If you want yourself or your child to become a hafiz and want a quality and permanent Hifz from experienced scholars, you are at the right address.
With our certified male or female Qur'an teachers, with lessons that will always keep you motivated also with affordable tuition fees, Mishkah Academy will reinforce your Hifz in terms of comprehension of the Holy Qur'an thanks to our native teachers as well as your Qur'an memorization.
Enroll in our special Online Quran Memorization Course and start that rewarding endeavor now!
FAQs
How Long Does It Take To Memorize Quran?
According to studies, the average time to memorize the Qur'an is 2_4 years. Basically, the duration of memorization of the entire Qur'an depends on several factors:-
The age of the person
Arabic speaking or non-Arabic speaking
Having a memorizing intelligence
Techniques and methods used in memorization
Time allocated for memorization
Your perseverance and determination for Hifz
Whether there is a hafiz in the family or in the environment
All these factors are effective in prolonging or shortening the Hifz process. Not everyone's living conditions are the same. Some try to complete their Hifz processes after their working hours or they do it while studying at university while some tend to go to boarding courses to avoid being distracted by different factors.
Here is a detailed guide on How Long Does It Take To Memorize Quran!
Facts About Best Age To Memorize Quran?
Although there are different opinions about the best age for memorizing the Qur'an and what the starting age should be, it is generally accepted that starting at an early age is important for the quality of education. According to some scientists, the most suitable age for Hifz is the age group from +5 years.
Youngest Quran Hafiz Age?
Most Muslims want to raise their children as a hafiz from a young age and need to know the best age for memorizing the Qur'an. The reason for this is that they want their morals, habits, and mentalities to be shaped according to Qur'an. At the same time, the one who memorizes the Qur'an becomes a respected person. Because he records God's personal words not only with his mind but also with his heart.
At this point, the important thing is to act within the limits of their abilities and capabilities without confusing them. If you want to start Hifz for your child before the age of 5 years, you need to note some characteristics in your child. However, if you are sure that your child provides these features, then it will be possible to go on such a trip. Memorizing is a blessing that requires a certain kind of intelligence and requires the abilities of a child to become a memorizer.
What Is the Best Way To Memorize Quran?
One of the best ways to memorize the Qur'an is to take one-on-one lessons from an experienced teacher. A competent tutor will ensure you finish Hifz at the ideal time with best practice, schedule and timing. Mishkah Academy will transform your home, workplace, or wherever you are into a Qur'an school. With our Online Hifz Lessons, Our Experienced Tutors will offer you a quality Hifz Experience.
Best Age To Memorize Quran Online?
In fact, we cannot determine an exact number for the best age to memorize the Qur'an, but nowadays with the development of technology and the increased use of technological tools, both children and adults are able to use technology to their advantage. With these conveniences that don't require you to be in a fixed location, you can continue your Hifz training as if your teacher was with you.
The ability to use a computer, tablet, or phone at a basic level will be sufficient for you to enter the classes. Our experienced scholars in planning your online lessons and the Hifz process will always be available and ready to assist you from start to finish of the process.
How To Memorize Quran In Old Age?
Goal setting is the most important step towards achieving the dream of memorizing the Quran in old age and makes learning the Holy Quran much easier. It directs your focus and boosts your motivation to finish memorizing the Quran whatever you age.
Best Time To Read Quran?
Best Time To read Quran is after Fajar Prayer, you will dedicate some time to recite Quran then you will see spiritual benefits and the worldly benefit of reciting it instantly in your life. Reading the Qur'an at night is also of great importance.
Best Time To Recite Quran?
Fajr time is the best time to recite the Quran. And God Almighty mentioned the importance of reading the Qur'an at the time of dawn, for example, God Almighty said that this is the time when the angels see you reading the Holy Qur'an. Reciting the Qur'an at night is also of great importance.
How To Memorize Quran By Yourself?
If you are really interested in memorizing the Quran by yourself, We suggest you start learning from a teacher. You can join our online academy for reliable tutoring. For whatever reason, you don't feel comfortable with any of these learning options, you can learn the Qur'an on your own. You must be consistent with your commitments.
What Is The Best Age For Memorizing Quran?
The ideal age for memorizing the Qur'an is 5 years. Certainly, it is not a specific number that you must adhere to, it depends on your child's perception and ability to commit to memorizing the Qur'an (memorization). Some children start learning the Qur'an at an early age of 4 to 7 years as they start their learning journey.
How To Memorize Quran in 1 Year
Some tips on Quran Memorization in 1 year are:
Strong intention and a consistent routine
Learning efficiently in small parts
Repeat and revise the lessons
Get help from online Quran tutors
Join an Online Quran Academy
Listen to Quran recitations
How Long Does it Take to Memorize One Page of Quran
Many factors influence one's Quran Memorization process. It depends on the person's memorization skills, familiarity with the Quran, understanding of the Tajweed, and how much time they spend practicing and reviewing their lessons. Grossly, you can devote 1 hour each day to memorizing the Quran and increase the time gradually if it takes you more to learn a single page.
Easiest Surah to Memorize
There are many short Surahs of the Quran, especially in the last juz or Amma para. Surah Al-Kawthar (3 verses) is the shortest Surah of the Quran and thus it is easy to memorize. Surah Al-Fatiha is also the easiest Surah as it is recited in Salah, making it easy to revise. Other easy-to-memorize Surahs are:
An-Nasr (3 verses)
Al-Asr (3 verses)
Al Ikhlaas (4 verses)
Quraysh (4 verses)
Al-Masad (5 verses)
Al-Fil (5 verses)
Al-Qadr (5 verses)
Al-Falaq (5 verses)
Al-Kaafiroon (6 verses)
An-Nas (6 verses)
Surahs from the number 93 to 114 (the last Surah) are the easiest to memorize.
How Many Years Does it Take to Memorize the Quran
Nowadays, it is possible to memorize the Quran within 3 to 6 months if a person devotes an ample amount of time and is well-versed with Tajweed and a few Surahs of the Quran. However, if an individual starts from the basics, it can take them 3 to 5 years or less under proper guidance.
Why is Quran Easy to Memorize
The Quran is easy to memorize because of many spiritual reasons. Verse 17 of Surah Al-Qamar clearly states that the Quran has been made easy to remember. So as Muslims, we should all strive to memorize the Quran.
Best Age to Learn Quran
The best age to learn the Quran is the age of childhood. A child can start Memorization as early as 4, 5, or 6 years of age. However, there is no best age as such. One can start whenever they are willing to learn the Quran with determination.
Why 6 Is The Best Age For Quran Memorization?
It is generally believed that children's brains are more sensitive to memorizing and retaining information at the age of six, making this the best time to begin Quran memorization. Also, kids of this age are frequently more able to concentrate and are better able to acquire new information.
Can A Kid Start Quran Memorization Before Getting 6 Years of Age?
Yes, the kids can start the Quran Memorization before attaining 6 years of age. Kids can start learning as early as 3 years with easy surahs and more. This way they can get acquainted with the Holy Quran. It will foster a love of the Quran and their faith while also aiding in the development of a child's memorizing abilities.