Best Website To Learn Arabic Online
Online Arabic Courses For Kids & Adults
In the long history of languages from the beginning of time, there has never been a tongue that could compete with Arabic. It is an eloquent and elegant language, where the slightest change in pronunciation can change the meaning entirely. Along with that, a single letter can express what in other languages would need an entire sentence.
There are many words in Arabic that can't be properly translated into other languages, due to them not being eloquent enough to express their true meanings. Because a single word of Arabic does not simply have one meaning, but countless meanings enclosed within it.
That was one of the main reasons that the Arabs loved poetry so much and considered it as their pride.
If there is a language worth learning, it would be Arabic. Setting the above facts aside, isn't learning and understanding the language we will speak for eternity in Jannah just common sense? And every word we learn of it, if we learn it for Allah, will become the light that leads us to Jannah.
Learn Arabic Online Classes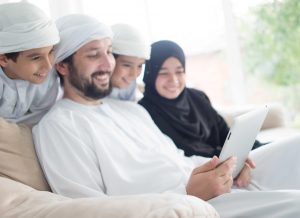 Learn Arabic Online Courses
Arabic is a diverse language spoken and used by many countries of the world. It is spoken by both Muslims and non-Muslims. But for Muslims Arabic holds special importance. It is the Arabic language that was given the honor by Allah and was chosen as the language of the Quran and the last prophet Muhammad (peace be upon him).
For both Arabs and non-Arabs, Arabic language Online Classes can be beneficial as they can help to improve language fluency and writing, understanding, and speaking skills.
If you can speak the Arabic Language but can't write it, we can help you improve your skills. Some people can also speak a bit of the Arabic Language, here at Mishkah Academy we also help to improve the fluency of your Arabic Language.
Online Arabic Classes For Beginners
Arabic Language speaking power
Learn Arabic online because it improves Arabic language speaking power. Whether you are a teacher or a student, practice is key to success for you.
If you know the Arabic language but find it difficult to speak it. Take Arabic conversation classes to improve your fluency. Arabic language classes will strengthen your grip on the Arabic language and will improve your language skills.
Arabic Language writing power
Learn Arabic grammar online. Arabic is one of the toughest languages. Arabic writing requires a deep understanding of Arabic grammar. In the Arabic language, different words can have the same meaning whereas a slight change of the sentence can completely change the meaning of the sentence. This is why Arabic grammar is an important part of Arabic learning.
We help to improve your grip on Arabic grammar to improve your writing skills and learning procedure. Enroll with Mishkah academy for learning Arabic grammar. You can also take a free trial class with us.
Improve understanding of the Arabic Language
The Arabic language holds a special place in the eye of Muslims. It eases the recitation and Tafseer of the Quran. One can easily do Tafseer of the noble Quran with expertise in the Arabic language. Take Arabic online classes to improve the understanding and grammar of the Arabic language.
Promote the learning of Quranic Arabic
Quranic Arabic and modern Arabic differ from each other because of the modification of the language with passaging time. Arabic language classes can also improve your learning of Quranic Arabic, which is the classic Arabic of Prophet Muhammad (peace be upon him) times.
Learn Arabic Courses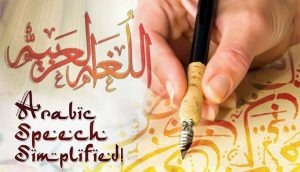 Learning the Arabic Language involves mastering different sciences of the Arabic language. Which are smartly covered in our Arabic language classes. We have designed different and interesting exercises for you to help you get expertise in reading, vocabulary, pronunciation, etymology, morphology, grammar, lexicology, poetry, and syntax.
We make each class interactive and interesting to enthusiasts and motivate our students. Our classes are designed according to the difficulty level of students. Whether you want to learn from the start or get expertise in grammar or vocabulary, we here at Mishkah academy can help you no matter at which level of Arabic language you are.
How To Learn Arabic Online
Tips To Learn Arabic Language Fast & Easily Online
Arabic learning is a complete process that requires passing through various stages. These stages can be made easy in the following ways.
Choose the skilled tutor. Teachers are the best guide. A good tutor can help increase the pace of your online Arabic learning. No matter how many guide books you have, they can never replace a good teacher. We have native- Arabic tutors that are highly skilled. These skilled teachers can help you learn the Arabic language according to your feasibility and convenience.
Choose the easy guide. Before you start the learning process, choose the easy guidebook for you according to your learning difficulty level. Some interactive guide book can ease your struggles of practicing the new language.
Practice the language. When learning any language, practice is an important part. Whenever you learn a new vocabulary or sentence, try repeating it while speaking with your friends or parents. This will improve your fluency.
Play games. Playing games is never boring. Language games may help you improve your vocabulary and understanding of the language.
Read Arabic books. Reading is essential while learning any language. Arabic has a variety of literature books available. Read the books while learning Arabic online to improve your learning process.
Conclusion
Arabic is a beautiful and deep language. We have several Arabic courses available, such as Arabic for kids, Quranic Arabic course, Arabic conversation, modern standard Arabic, and Arabic grammar (Fusha). Each course is designed according to the difficulty level of the student.
We provide a flexible schedule for both students and teachers to make learning easy in your busy schedule. Our expert teachers are native Arabic speakers that help you in every possible way to get familiar with the language.
How To Learn Arabic For Beginners
Enroll today for your most memorable journey of learning Arabic online. We also offer free trial classes for you to get satisfied with us before paying the fee for your course.
Recommended Arabic Courses
**FAQs**
How Long Does It Take To Learn To Read Quran
Learn How To Read Quran In Arabic
Learn Arabic Online For Children
How To Learn Arabic Language
Fastest Way To Learn Arabic
Easiest Way To Learn Arabic
Learn Arabic Near Me
Where To Learn Arabic