Hifz Quran Online Classes
Our Online Hifz Quran Course intends to help the students to memorize the whole Quran or part thereof. Our experienced and professional Quran teachers having Ijazas to help each student to achieve their Quran memorization goals.
This Quran memorization Online Course is designed to attain Itqan level in Hifz Quran Online through one-on-one Classes. The students (adults only) can learn advanced topics in Qiraat Quran with objective to attain perfection of Quran Memorization.
"Ijazah" is a Certificate linguistically means "permission", and its technical meaning is the "permission" to narrate through establishing a chain "Sanad" of Narrators.
In this Hifz course the Hafiz of the Quran can have Ijazah from a certified Quran tutor. The tutor will grant the learner an Ijazah for memorizing Quran, when the Hafiz recites the whole Quran in front of the Quran Tutor applying the Tajweed rules.
Quran Memorization Ijaza (Certificate) Requirements:
– Memorize the whole Quran with Ijazah.
– Pass the Tajweed rules exam.
Learning goals:
Accurate memorization of the Book of Allah.
Learning the general meaning of the verses.
Learning the reasons for revealing the verses.
The students can choose one of the following programs of this course: 
1- Memorizing the last Juz (No 30).
2- Memorizing the short Surahs.
4- Memorizing some selected Surahs chosen.
3- Memorizing the whole Quran (Ijaza).
Quran Hifz Program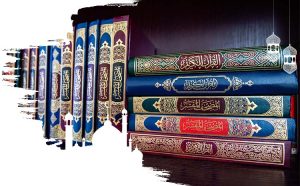 The scholars said: "Whoever memorizes the Quran and acts upon it, Allah will reward him and honor him greatly. He will rise in status in Jannah (paradise) to a level commensurate with what he memorized of the Quran. Memorizing Quran is the dream of every Muslim".
But our busy schedule and lack of proper guidance of a qualified Quran teacher is the biggest hurdle in the process of Quran Memorization. Mishkah Academy is offering the opportunity to memorize Quran online at your home with Hafiz Quran tutors.
The most important significance of memorizing Quran online is the flexible schedule and regularity. Our online Quran Memorization teachers will help you during the whole process and give you tips to memorize Quran online.
Benefits Of Hifz Quran Online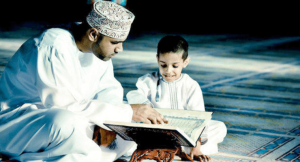 Our Hifz Quran Online Course is one of the ways where students can memorize Quran by heart. Your status in this life will be raised. We have a good experience of helping student to Hifz Quran online.
We provide our best services in memorizing the Holy Quran at home through internet. It's not difficult to memorize Quran online at home because we know how a student goes verse by verse and gradually leads to the final destination.
وَلَقَدْ يَسَّرْنَا الْقُرْآنَ لِلذِّكْرِ فَهَلْ مِنْ مُدَّكِرٍ
 And We have certainly made the Qur'an easy for remembrance, so is there any who will remember? (54:17)
We have a proper method to memorize Hifz Quran online:
1-New lesson (every day)
2-Newly memorized portion (Sabaqi)
This is the amount of verses of the holy Quran you have memorized in last seven days. This is the most important part of Lesson.
3- Old memorization portion.
This is the all of that portion which you have memorized before and become old lesson of Hifz Quran.
Note: Quran Memorization Course is taught just to those students who are able to recite the Quran properly with Tajweed.
Highest ranks of Jannah for the Memorizer of the Qur'an:
Ibn 'Amr reported that the Prophet (PBUH) said:
"It will be said to the companion of the Quran after he has entered Paradise, 'Recite, and rise!' For every verse he recites he will rise one level (in Paradise), until he recites the last verse with him (i.e., in his memory)." (Aboo Dawood)
Mishkah Academy offers Online Hifz Quran Course for Kids and Adults. Our Hifz Quran teachers will provide a set schedule that will help the student to memorize new verses and also revise what he/she has already memorized. The total duration of Hifz Course depends on the time and effort that each student & tutor put.
Final Words
In our online Hifz class for adults, we have created this program to give you an easy and accessible platform to memorize the Quran. Mishkah Academy Hifz program is like none other and trusted by thousands of students worldwide.
Learning and reading Quran is an extremely important step in any Muslim's life. It represents the beginning of their life relationship with Islam and the Book of Allah.
What will you learn?
Memorize Quran in our online Quran Learning Platform
We will work on the memorization of Surahs in the Quran, in a structure that is laid out for success. Furthermore, a proper balance of memorization and review is part of each lesson to ensure that what is learned is not lost. By the end of the course, you will be a Hafiz of the Quran and can start reading for their Ijazah.
Quran memorization Program
Our dedicated and loving online Quran tutors will be there to support and motivate you every step of the way. You will do numerous exercises in the online class to strengthen your Quran memorization skills and test yourself at each stage to help gain confidence. All the exercises are carefully chosen and created so they ease the Quran learning
Students enjoy studying the Quran with us!
We are using a step-by-step study approach that won't overload you with information. Once you completed the initial evaluation and you created your account, you'll be amazed at how easy our platform is to use. You get instant access to lessons, a calendar, schedule classes, and a payment system.
Why Hifz Quran online with us?
Hifz for Adults online is one of the easiest and most convenient classes for busy adults. Classes can be taken from anywhere, class materials and audio recordings are available straight from your online account.
Full benefits package
1- Best quality. We are a well-established Arabic & Quran online for kids institute that provides quality education in all the aspects of the language and the Quran
2- Structured learning that makes memorization and recitation of Quran easy.
3- Amazing intuitive and easy to use interface.Zero time wasted asking where to start, what to do first. We take care of that
4- Easy payment system and features
5- Cost-effective. As compared to the educational institutions and facilities that charge a very high price for their course our online Quran classes are a much more convenient option, both in terms of price and learning. Therefore at Mishkah Academy, we developed the right online platform to conveniently learn Quran at home, office or any other place.
Advanced Quran teaching methods
After years of development and experience, we have created a comprehensive learning program that will bring you the best Quran teaching classes for adults. We follow a structured methodology that increases your abilities to memorize and learn the Quran.
We are the best at teaching the Quran for Adults
We have the most dedicated, trustworthy and professional online Quran teachers. They were hand-picked them from one of the most prestigious universities of the Islamic world: Al-Azhar University. Furthermore, Mishkah Academy is licensed and supervised by Al Azhar University.
We've gone to great lengths to create an effective online course that really works and a great team of teachers. Above all, our content is continuously reviewed and improved ensuring your child will have the most fun and easy learning experience!
One-on-one private classes
Our up-to-date language teaching methodologies and approaches offer a wide selection of courses, just for kids easy to understand Quran stories, video-based learning, fully interactive lesson, Quran recitation, and memorization activities and worksheets for practice. The one-on-one private online classes provide personal interaction between your kid and the Quran tutor. Our modern e-learning platform encourages him to interact and ask questions that he may normally not ask if in a classroom or with other people.
Hifz Course Structure
Class Type: One-On-One
Age 4 – 80
No. of Levels: 30
Requirements: None
Beginner, Intermediate, Advanced
Best Online Hifz Classes
Hifz Quran is opted by those devoted individuals who are keen to dedicate themselves to the book of Allah. To start this task you need to look for the best online Hifz classes where you can be catered with special features and facilities throughout the program.
Mishkah Network brings an amazing and fully-features course that will be conducted by the certified Huffaz to help you complete your memorization easier and faster. Our structured plan for Hifz is another best thing to offer, which facilitates memorizing the Quran according to your goal, needs, and requirements.
Well-structured Plans in our Hifz Program
Even though our teaching schedule is based on students' capabilities and mental level, still the rough estimate for Whole Quran Memorization is between 12 to 48 months.
The plan is customized according to how much he does per day and the number of classes. For instance: Our plans to memorize Surah Al-Baqarah of the Quran are customized depending on your ability to finish this surah in 2 to 5 months.
Hifz Quran online with a plan
The Teachers email the calendars hyperlink to students. And it does wonders like they stay organized and students come prepared for each Online Hifz Class.
One thing you may notice! There is no solid rule being imposed on all students. Definitely, it's a ridiculous thing. We make a personalized Hifz plan for each student after figuring out his level and capability.
We take into consideration the student's life schedules in order not to overwhelm them with too much homework! Since oversaturation may lead to students being fed up halfway.
Online Quran Memorization Classes
Quran Hifz is an extensive task that surely requires a lot of time, dedication, and passion to accomplish successfully. These course objectives and the weekly progress report help hundreds of Muslims to memorize the Quran properly since having no structured program and progress tracker, you can't proceed for a long time.
Mishkah Academy, being the pioneer of online Quran Memorization classes, is here to provide you with a detailed overview of the course to make this journey very easy and interesting for all; kids and adults. Our proficient Huffaz tutors and their efforts for chalking out clear goals and their tracking strategy for learners is what make us stand out from the competition.
FAQs
Hifz Quran Online
Hifz Quran online is a platform that provides online Quran memorization classes to Muslims all over the world. With the rise of technology, the internet has opened up numerous opportunities for people to learn and study. Hifz Quran online is one of those opportunities for Muslims to memorize the Quran while sitting comfortably at home. The platform has numerous advantages, and one of the most prominent is that it allows people to memorize the Quran at their own pace.
The Quran is the holy scripture of Islam and is considered to be the word of God. Muslims believe that the Quran is a source of guidance and a means of salvation. Memorizing the Quran is an essential part of Islamic education, and it is a part of Muslim tradition to memorize it. Hifz Quran online provides Muslims with a way to memorize the Quran, even if they cannot attend traditional Islamic schools. This is especially beneficial for those who live in countries where there are limited Islamic educational institutions.
One of the significant advantages of Hifz Quran online is that it provides flexible class schedules. Students can choose the time and days they want to attend classes. This means that students can learn at their own pace, without being rushed or feeling pressure to learn fast. This also enables students to adjust their classes according to their other commitments, such as work or family obligations.
Hifz Quran online provides students with experienced and qualified teachers who are experts in teaching the Quran. The teachers are trained to teach students the correct pronunciation, tajweed, and memorization of the Quran. The teachers use modern teaching methods and technology to make the Quran memorization classes more interactive and engaging. The classes are conducted via video conferencing, and students can interact with their teachers directly to ask questions or seek additional guidance.
Hifz Quran online is an excellent platform that provides Muslims with an opportunity to memorize the Quran online. The platform is flexible, convenient, and affordable, making it an ideal choice for Muslims who cannot attend traditional Islamic schools. Hifz Quran online provides students with well-trained teachers who use modern teaching techniques and technology to make the classes more engaging and interactive. With Hifz Quran online, Muslim students can learn at their own pace and memorize the Quran comfortably from their homes. This platform is indeed a valuable addition to Islamic education.
Memorize Quran Online
The Quran is the holy book of the Islamic religion and is considered to be the word of Allah. Muslims believe that there is great reward in memorizing it, as it allows a person to connect with Allah and leads to an increased understanding of the religion. In recent years, the availability of online Quran memorization programs has made it easier for Muslims around the world to memorize the Quran from the comfort of their own homes.
One of the benefits of memorizing the Quran online is that it allows for greater flexibility. In the past, Muslims would have to attend in-person classes to memorize the Quran, which could be difficult for those who had other commitments such as work or family. However, with online classes, individuals can study and memorize at their own pace and in their own time, without having to leave their homes or put other commitments on hold.
Another advantage of memorizing the Quran through online programs is the accessibility it offers. Individuals can study from anywhere in the world and do not need to live close to Islamic centers or mosques to attend classes. This is particularly beneficial for Muslims who live in areas where there may not be a large Muslim community or where access to Islamic resources is limited.
Online Quran memorization programs also provide students with a variety of resources to aid in their memorization. In addition to virtual classes with teachers, students can access a range of learning materials such as audio files, flashcards, and workbook exercises. These resources enable students to learn in a number of different ways and can help to reinforce memorization.
Furthermore, memorizing the Quran through online programs provides an opportunity for students to connect with others and build a community. Many online Quran memorization programs have discussion forums, social media groups, and chat options, where students can connect with other students and teachers. This type of community is particularly important for individuals who may not otherwise have access to a local Muslim community and can help to create a sense of belonging.
Memorizing the Quran is an important part of the Islamic religion, and online Quran memorization programs are making it easier and more accessible for Muslims around the world to connect with Allah and increase their understanding of the religion. The flexibility, accessibility, resources, and community that these programs offer are all benefits that can facilitate the process of Quran memorization and aid in the development of a deeper connection to Islam.
Learn Quran Online
For Muslims, the Quran is the most revered and significant book. It is the ultimate guideline that offers the roadmap for life. Since understanding the Quran is crucial, more Muslims are now opting for online Quran learning to study and comprehend the Quranic lessons. Learn Quran Online is an excellent platform that offers online Quran classes. This essay highlights some of the benefits of learning Quran Online.
The first benefit is that it provides flexible learning schedules. It means that students can sign up at any time and choose the class and time that suits them. Therefore, for those who have school, work, or family responsibilities, they can easily plan their Quranic studies. Also, learners can record the class or revisit the recordings later, which allows them to learn at their pace. Moreover, it is more affordable compared to Quranic schools since there are no commuting expenses incurred.
Another advantage is the availability of more resources and expert teachers. In many Quranic schools, students may only have access to a teacher in person. However, with learning Quran online, students can search for a teacher who they connect with and have the right expertise. This is essential since each student has unique learning requirements and can benefit significantly from customized Quranic classes.
Also, learning Quran online provides opportunities for individuals who have a tight schedule to learn Arabic with Quran without attending a physical school. Arabic is a complex language, and the Quran is its best representation. Learning it through online lessons provides a better chance for students to learn it with ease. Furthermore, it is possible to have access to teachers who are natives from countries like Egypt, Saudi Arabia, among others, so learners can learn the dialect they prefer.
Moreover, online Quran classes offer a safer learning environment, especially for females. In many traditional schools, females are not given equal opportunities and may face issues like safety concerns, harassment, and unequal treatment. However, if they opt to learn Quran online, they can learn in a safe environment since many online Quranic classes have female tutors. This way, they can have peace of mind and an undisturbed learning experience.
Online Quranic classes provide an online community of learners who have similar spiritual aspirations. It allows learners to engage in dialogues, seek clarification, and share knowledge with others with similar interests without being judged. From learning Quran surahs to Islamic principles, students can share their opinions and thoughts, enhancing their understanding of the Quran.
Learning Quran online is convenient, cost-effective, flexible, and offers access to the best teachers and resources. It promotes an inclusive environment where everyone is welcome to benefit from the wisdom of the Quran. Therefore, it is an excellent option for Muslims seeking to study the Quran in-depth.
Online Quran Classes
Online Quran classes have become increasingly popular in recent years due to the ease and convenience they offer in learning the Quran. These classes provide an efficient way for Muslims to learn the Quran without the need to leave their homes for traditional classes. This essay will delve into the benefits of online Quran classes, their effectiveness, and how they compare to traditional classes.
One of the main advantages of online Quran classes is their accessibility. Anyone from around the world can take part in these classes as long as they have an internet connection. This makes it easier for Muslims who live in areas where there are few or no traditional Quran schools to access essential Quranic education. Additionally, online Quran classes offer flexibility as learners can schedule their classes according to their daily routine without having to disrupt their daily activities.
Another advantage of online Quran classes is their affordability. Generally, the cost of online Quran classes is lower than those of traditional classes. This is because there are no overhead costs associated with traditional classes, such as rent and utilities. Online Quran classes also allow learners to save on transportation costs, which can be an added benefit for those who live far from traditional classes.
Online Quran classes have also proven to be just as effective as traditional Quran classes. Modern technology enables learners to interact with their teachers directly, just as they would in a traditional class, even though the students and teachers may be thousands of miles apart. This interaction ensures that the learning experience is not affected, and learners can still participate in the class and ask their teacher any questions they may have.
Finally, online Quran classes have proved to be more beneficial than traditional classes during the Covid-19 pandemic as Muslims suffer from limited access to traditional classes. The use of video conferencing applications such as Zoom has made it possible for learners to have a face-to-face experience with their teachers. This has also ensured that learners can still participate in Islamic teachings and continue their Quranic studies without leaving their homes.
In conclusion, the benefits of online Quran classes are numerous. The accessibility, affordability, and flexibility they offer have made them a popular option among Muslims who wish to learn the Quran. Their effectiveness via interactive video conferencing proves their worth compared to traditional classes. As the world adjusts to the new normal of social distancing, online Quran classes will continue to be a valuable tool for the spread of Quranic education worldwide.