Qaida Noorania
Quran Arabic Foundation Course For Kids & Beginners
The Arabic language is widely spoken across 26 countries around the world, and many non-Arab Muslims want to learn it. No matter how difficult it is to master, they recognize the value of the language.
Some dream of learning Arabic to help study and understand the Qur'an and the Sunnah of the Prophet (PBUH) and preserve Islamic traditions and identity, or they want to be in touch with their Arabic roots and be able to communicate with their relatives.
If you are a beginner and do not have previous knowledge of the Arabic language or the Holy Quran and are looking forward to learning Quran or Arabic online, then Noorani Qaida Course is the best way to learn Arabic.
The biggest struggle faced by non-Arab Muslims, especially those who live in non-Muslim countries, is getting introduced to the Arabic Alphabet, pronouncing and practicing them correctly. This makes the recitation and memorization of the Holy Quran challenging, too.
Learn Noorani Qaida Online
Noorani Qaida Foundation Course should be your first step toward learning the Arabic Language or the Holy Quran, as it helps you master practicing correct articulation, pronunciation, and use of Arabic alphabets and Quran tajweed.
Fortunately, Mishkah Academy has the perfect solution to all these problems as We offer the best online Arabic course for Kids and Beginners with specialized programs that perfectly meet the needs of students to master the Arabic language and delve deeper into its splendor with a team of highly qualified Native Arab Teachers at absolutely reasonable prices.
What Is Noorani Qaida!
"Noorani Qaida" or "Qaida" is an Exceptional Book used on a large scale to help Read Arabic, Recite and Memorize the Quran through a simple and effective method with proper Tajweed Rules for Beginners. Noorani Qaida is the most efficient fundamental curriculum specially planned for non-Arab Muslim kids and beginner adults to learn recitation and memorization of the Holy Quran.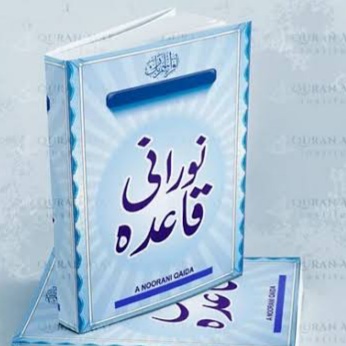 This course is one of the best and most effective courses for Kids and Beginners who want to learn how to learn Arabic, Quran and Tajweed as it improves Arabic Reading, Quran Memorization, Quran Recitation, as well as Tajweed Rules fastly in a very short time.
About Course
Qaida Noorania Course is a fundamental course that teaches kids and beginners the basics of the Arabic Language as it focuses on simplifying and teaching the basics of the Arabic Language so that all students become familiar with the basics of Arabic Reading, Quran Recitation, Quran Memorization and Tajweed Rules by Native Arab Tutors who are known as some of the best Quran and Arabic teachers from the best Islamic Universities in the world.
We have designed a comprehensive Online Noorani Qaida Course for kids and adults (male and females) with the help of experienced online Noorani Qaida Tutors who deliver the lecture with effective teaching methods through quizzes, educational games, and assignments that help students develop real-world learning skills, the most advanced technology and customized ready-made lessons for students of all ages to learn Qaida quickly and effortlessly.
As for Kids, it is a professional, creative, and child-centered course with a wide range of age-appropriate activities and methods, illustrated stories, educational games, and intelligence development games that focus on strengths through an effective curriculum that has been specially designed in the best way to enable students read, write and speak Arabic effectively and properly via well-structured course. This course can also help to improve comprehension, fluency, and language skills.
It is recommended for those who do not know the basics of Arabic and would like to read Arabic so that they can read, recite and memorize the Quran Properly with Tajweed Rules.
Arabic Qaida
Noorani

Qaida Learning & Noor Al-Bayan Method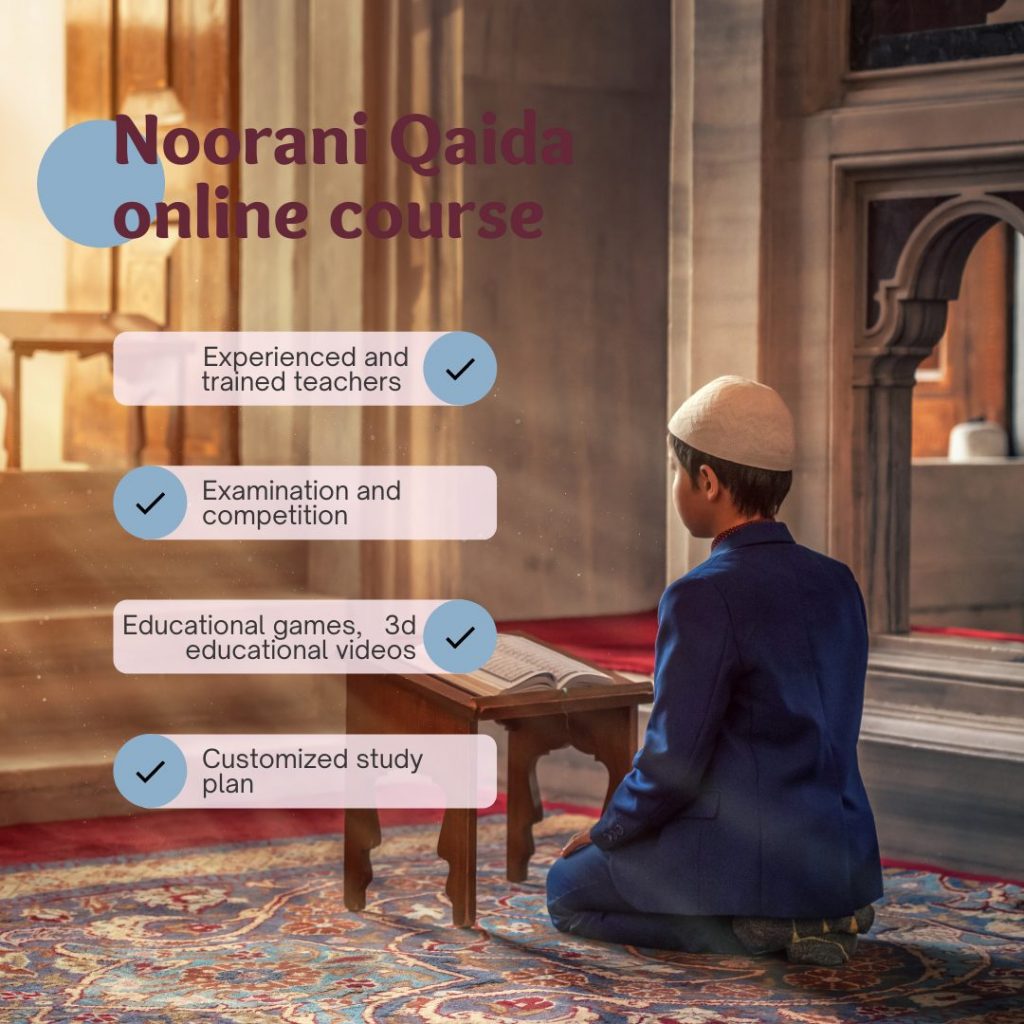 Noorani Qaida Arabic
Learning Arabic has become much easier since the establishment of the Noor Al-Bayan and Qaida Noorania methods. It is the easiest way for kids and beginners that teach how to learn, read Arabic, and recite or memorize the Holy Quran with Tajweed Rules properly.
Why Take Qaida Noorania Course
The Arabic language is significant because it serves as a foundation for comprehending the Holy Quran, and it is closely tied to the Holy Quran. This program includes a comprehensive and highly integrated curriculum that begins with teaching the basics of Arabic to students who have no prior knowledge of the language, which makes the Noorani Qaida Course a basic aspect of learning Arabic, Quran Recitation, Quran Memorization, and Tajweed.
Let us help you and your kids to learn Noorani Qaida online. Our Arabic Tutors have a wonderful experience and are specially trained to teach and take the students from the beginner level to the advanced levels, where they can reach the perfection level in Arabic, Quran, and Tajweed.
Noorani Quran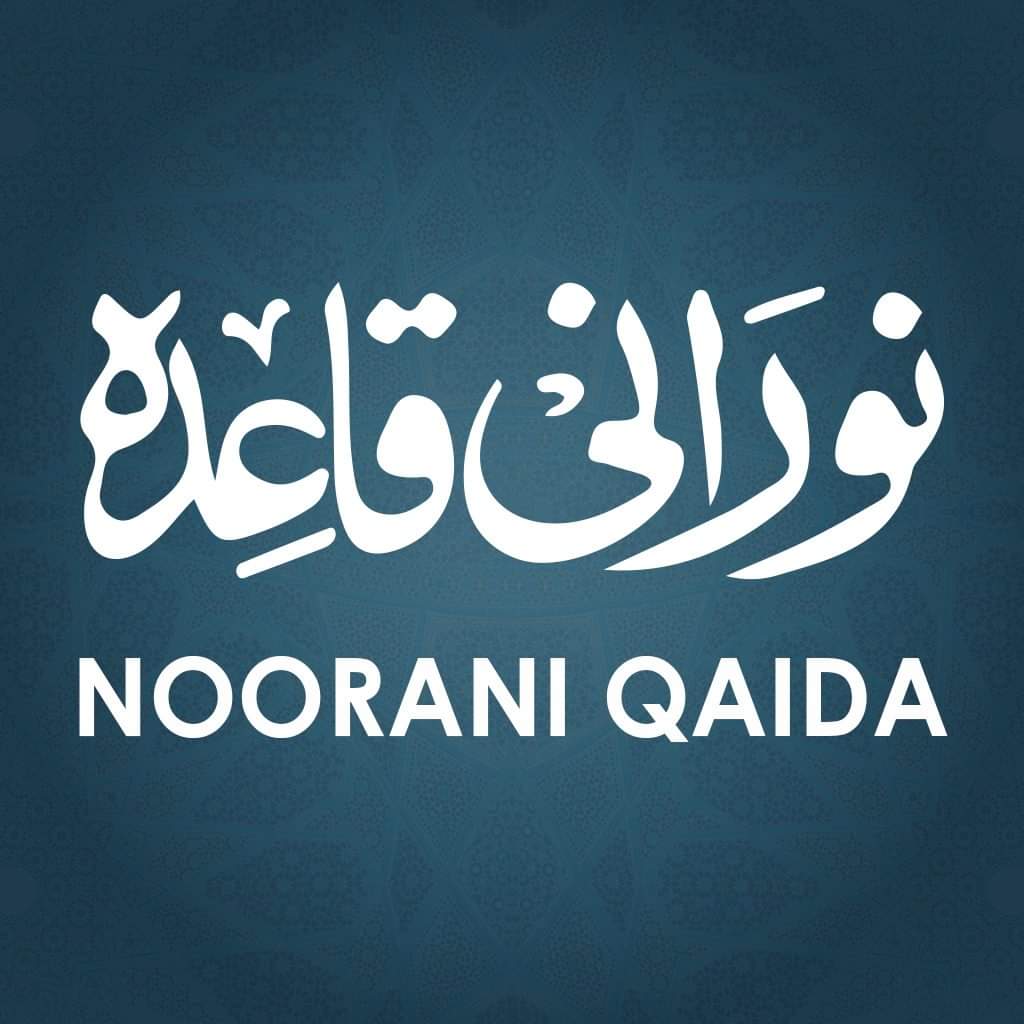 Quran Noorani Qaida
Course Outcomes
At the end of this course, students will be able to read and memorize the Qur'an and any Arabic text. As well as applying the basic Tajweed rules easily because we use the most effective teaching methods and the best materials in learning Arabic, such as Kitab Noorani Al Qaida and Noor Al-Bayan:
Writing
Reading
Speaking
Quran Recitation
Basic Tajweed Rules
Arabic Alphabet
Letter Recognition
Letter Positions
Connecting Letters
Short Vowels
Long Vowels
Sukoon
Tanween
Shaddah
Waqf Signs
Who Can Join Qaida Nourania Course!
– Kids aging from 5 years old.
– Beginners of any age who are interested in learning Arabic.
– Students who are interested in learning Quran and the Tajweed Rules.
Course Features
Course Instructors
They are well-qualified, with a degree from well-known Islamic universities. They have honed their craft through years of experience in the field. Our native Arab tutors are well-versed in English and conduct the courses with extreme professionalism. They have learned from different scholars and have a grounded knowledge of this domain. They pass a few finely designed tests. Thus, they get the teaching position after going through many evaluation rounds.
Customized Study Plans
One of the main factors that distinguish us is that we do our best to make studying online way easier for you and all your family by giving you the ability to create your own schedule and adjust your available hours any time of the day to what suits you best to keep the individual needs of students in mind.
Course Prerequisite
There is no age restriction for taking this course. Beginners of any age, male/female kids and adults, can take this course and start learning today with well-trained and experienced teachers.
Foundations are the most important part of any learning procedure. They make you capable of mastering the skill. Select the right foundation course to master the skill of the Holy Quran and Arabic learning. 
Let's start the blessed journey towards the beautiful recitation of the Quran with Noorani Qaida online.
Recommended Courses
Course Structure
Class Type: One-on-One

Age Level: 5- 70

Requirements: None

Course Level: Beginners

Course Period: Depends upon student's ability

Tutor: Online Private tutor

Gender: Both Male/Female
You May Like To Read
FAQs
How To Learn Read Noorani Qaida
How To Learn Read Quran In Arabic
Noorani Qaida Master Reading Quran
How Long Does It Take To Learn To Read Quran